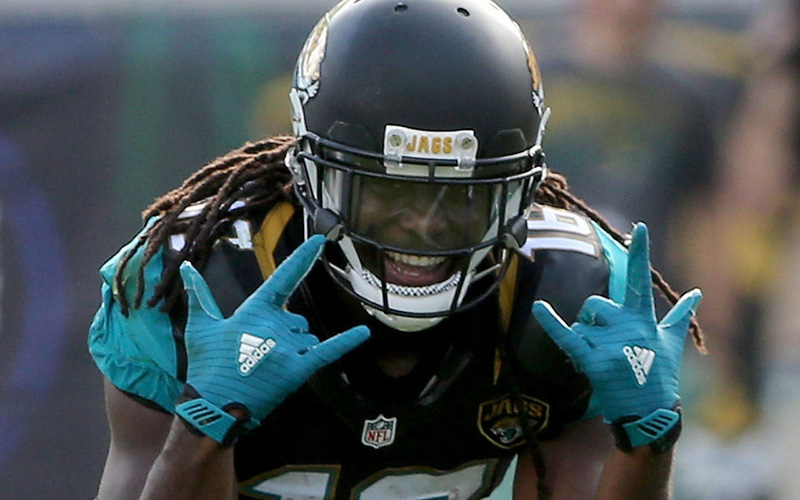 Jacksonville Jaguars running back Denard Robinson was found asleep in his Chevy Impala early Sunday morning (Jul. 3) by police officers. That in its own right is nothing special; a lot of people have taken power naps in their car from time to time. What makes this NFL player's situation unique is that his car happened to be sinking into a pond while he snoozed.
Robinson had apparently dozed off while driving and ended up in a retention pond in Jacksonville. When officers arrived on the scene, he apparently "opened his eyes then went back to sleep." And Robinson wasn't alone.
In the passenger's seat was a woman who was also knocked out. When she woke up, she rolled down the window and said, "what's up?" Officers were forced to help the woman out of the passenger's side as the driver's side was submerged.
Robinson, however, needed a little convincing. He reportedly thought he was still on the road, so officers had to unbuckle and persuade him to exit as well.
There's nothing nefarious here, though, as Robinson was not deemed to be impaired and not charged with DUI. The guy was just tired. He released a statement regarding the incident on Tuesday:
— Denard Robinson (@DenardX) July 5, 2016
When asked, the Jaguars organization said they were "aware that running back Denard Robinson was involved in a single-car accident over the weekend and is thankful that nobody was injured."
Be the first to receive breaking news alerts and more stories like this by subscribing to our mailing list.