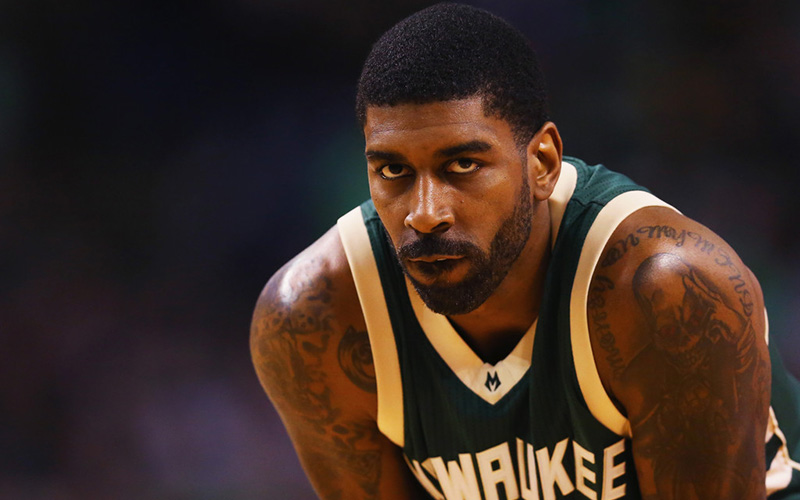 Milwaukee Bucks Guard O.J. Mayo has been disqualified from the NBA for violating the terms of its anti-drug program as of today. His dismissal will last for at least two years when Mayo will be eligible to apply for reinstatement.
Mayo, who was the 3rd overall pick in the 2008 NBA draft, has bounced around in his 8 years with the league, playing with Memphis, Dallas and Milwaukee. And while never reaching superstar levels, Mayo has had a solid career, earning 7,575 points, 1,607 assists, and 1,706 rebounds.
Today's news does not bode well for the 28-year-old. Violation of the drug policy means a strict punishment with little chance of him being able to fight it. What specific drug Mayo is accused of abusing is not known, as the NBA is not obligated to reveal such information. But a closer look at their drug policy narrows down the possibilities.
According to the Collective Bargaining Agreement, the NBA must disclose if a player is disqualified "for conduct involving a SPED (steroids, performance-enhancing drugs)." Since there was no disclosure, it is safe to assume he was banned for use of a "drug of abuse"" which does not require the NBA to detail what exactly it is.
The NBA's list of drugs of abuse include:
Amphetamine and its analogs (including, but not limited to, methamphetamine and MDMA)
Cocaine
LSD
Opiates (Heroin, Codeine, Morphine)
PCP
So with the information presented thus far, it's safe to assume Mayo tested positive for at least one of the above, resulting in the 2-year suspension from the league. And this isn't Mayo's first run in with the NBA's drug policy.
Back in 2011, Mayo was suspended 10 games for testing positive for PEDs. For that suspension, Mayo blamed an energy drink he purchased at a gas station, saying, "I didn't know it had any bad substances in it, and it caused a 10-game suspension…It was just a local gas station that kind of got me hemmed up."
Mayo has yet to comment on his current 2-year banishment from the league, so only time will tell what gas station purchase got him in trouble this time. One thing's for sure, he better have held onto some of that $24 million dollars for his last contract with the Bucks, because it will be a while before he gets to play in the NBA again.
Be the first to receive breaking news alerts and more stories like this by subscribing to our mailing list.