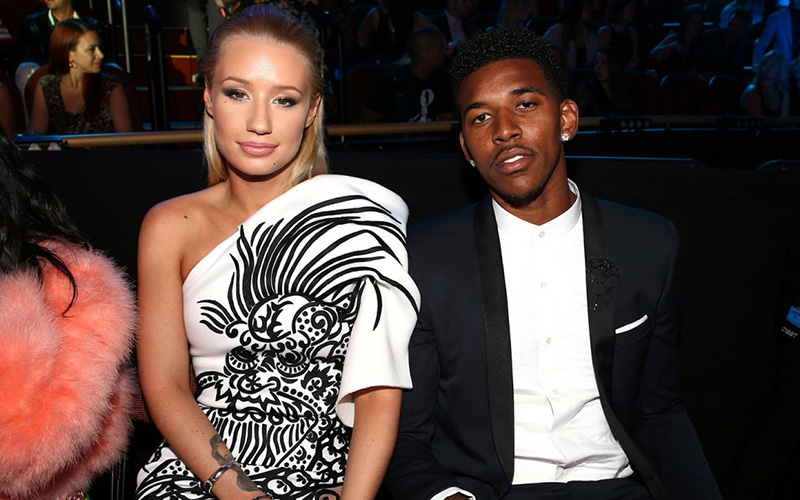 Just when you thought it was over, more juicy details are coming out regarding Iggy Azalea and Nick Young's recent split. Early Thursday morning (Jun 30), the rapper dropped a bombshell in a series of tweets.
https://twitter.com/IGGYAZALEA/status/748441372189822976
https://twitter.com/IGGYAZALEA/status/748441662024671232
https://twitter.com/IGGYAZALEA/status/748441758741065728
Damn, that's cold! I don't even like Iggy, but Young clearly did her wrong.
Cheating is already disrespectful to your significant other, but Young just had to take it a step further by cheating on his fiancé in their house and on camera too? Who does that?! (He had to have known about the cameras right?) Nobody deserves to be disrespected like that, not even Iggy.
He obviously didn't learn from the first cheating scandal. Back in March, Young was caught on camera (he really needs to stay away from anything that records) admitting to cheating on Iggy with other women. The video was leaked and their relationship was the topic of every entertainment show, tabloid, and gossip site.
After Iggy warned Young that she would cut off his penis if he ever cheated again, they attempted to work things out. Honestly, that should've been enough reason for Young to keep it in his pants. But he just couldn't help himself.
Many also believed Young's involvement with the mother of his son caused the split. Keonna Green is reportedly four months pregnant after a one night stand with Young, however Iggy says that's not the reason behind their split because she's just now finding out about it.
https://twitter.com/IGGYAZALEA/status/748441162348847104
It really is hard not to feel bad for Iggy though. The one person she could truly count on treated her worse than any hater ever could.
Stay tuned to Iggy's social media accounts. Something tells me she's out for blood and all of Young's deceits and lies are about to be exposed.
Be the first to receive breaking news alerts and more stories like this by subscribing to our mailing list.