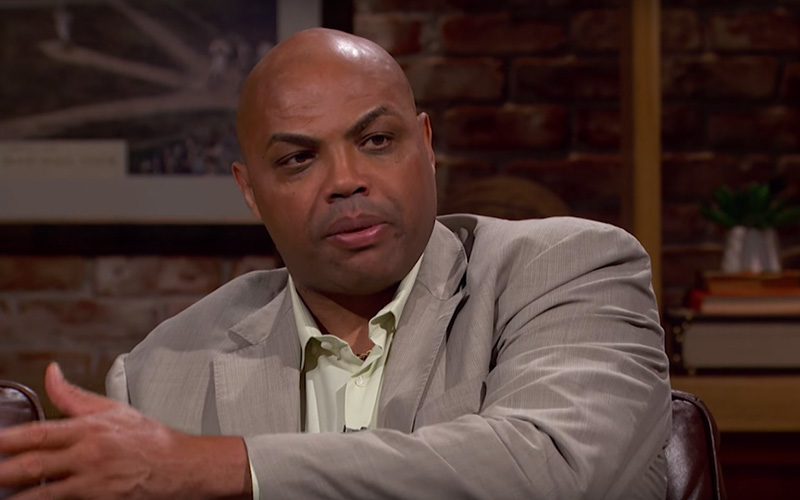 Charles Barkley recently visited Bill Simmons on his new HBO show Any Given Wednesday to discuss the recent NBA Finals, and most notably, LeBron James.
James, who led the improbable 3 game comeback against the Warriors and won the finals MVP (becoming 1 of only 3 players to score a triple double in game 7), has always been in the conversation for being one of the best players ever in the NBA. And the hype is warranted. A brief look at his career gives anyone a great argument for putting LeBron in the top 5.
Won Rookie of the Year when he entered the league in 2003
Named the All-Star Game MVP twice
Four time league MVP
Three time Finals MVP
Led his team to six consecutive NBA Finals (7 in all)
Three time NBA Champions-hips
Currently number 11 on the all-time scoring list
And the impressive list goes on and on. So it's understandable why so many people rank him in their top 5 of all time, including PTI's Mike Wilbon and Tony Kornheiser.
But one person who doesn't agree is the always outspoken Charles Barkley. Now, Charles Barkley is well known for being a hater.
Here he is hating on the Warriors:
And Kobe Bryant:
And even the Big Ten basketball conference:
According to Barkley, there's nothing LeBron can do to ever get into his top 5, which consists of Jordan, Oscar Roberston, Bill Russell, Kareem, and Wilt.
But Barkley's hate has to seem a little more personal, especially after he came out and defended James' opponent Draymond Green after Green took a swipe at his privates.
Whatever the reason for the hate, LeBron has already given his response.
Be the first to receive breaking news alerts and more stories like this by subscribing to our mailing list.