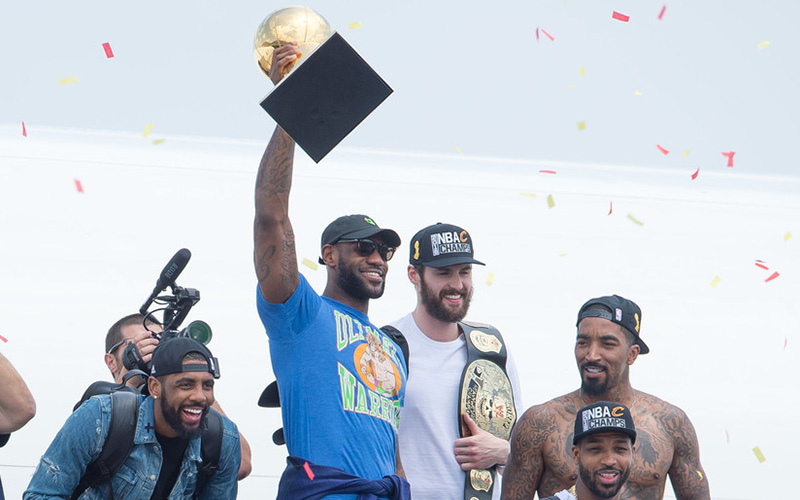 LeBron James has done what many said was impossible for him to do. He brought Cleveland not only their first ever NBA championship, but also their first championship win across ALL sports in 52 years.
No, this isn't LeBron's first ring. He's already won two in Miami. But this ring, his third, is a lot more special, considering he did it in the state he was born in and with the team he was originally drafted to in 2003.
So, after achieving the greatest victory of his career, what does LeBron have to say to the haters who doubted him?
In the words of Birdman … "PUT SOME RESPECK ON MY NAME!"
In a message posted to Instagram, LeBron — rocking a Kermit-sipping-tea hat and holding up his team's coveted Larry O'Brien Championship Trophy — basically told his haters to STFU and find someone else to hate on, because he's not the one:
They said u lost a step, wasn't explosive as once was, the best days was in the real view, questioned your drive, your leadership, your commitment, you don't have killer instinct, going back home is the worst mistake in your career, he got the coach fired, players traded, won't work between him and Kyrie, Him and Kev won't work, love your teammates to much, there's no way he can deliver a championship in his hometown, etc etc etc…. But guess what THATS NONE OF MY BUSINESS #StriveForGreatness #ThisOneIsForTheLand #PutSomeRespeckOnMyName Hahahaha!!! Yes sir