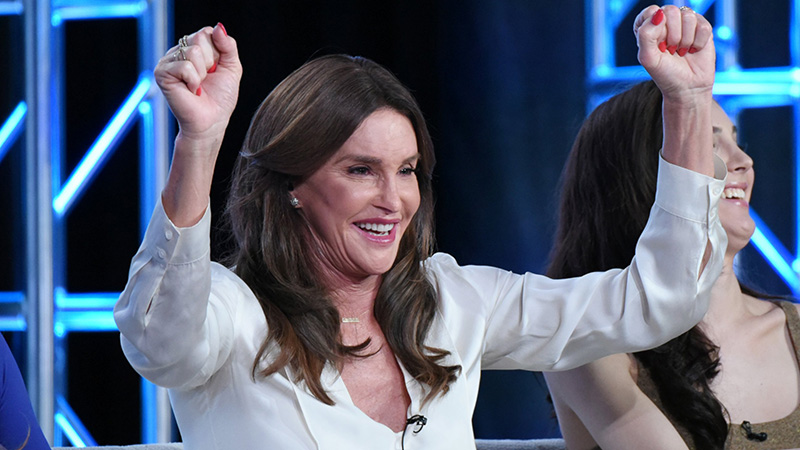 Just when you thought it was safe to take a break from Caitlyn Jenner, here she comes with another publicity stunt to get eyeballs on her and tongues wagging.
This latest move is a doozy though. According to US Weekly, Jenner is going to pose nude on the cover of Sports Illustrated with her Olympic gold medal. You know, that medal that she won 40 years ago, back when she was a man named Bruce Jenner?
The 66-year-old I Am Cait star (formerly known as Bruce) set a world decathlon record at the 1976 Montreal Summer Games. To celebrate the 40th anniversary of her win, she'll pose with her gold medal for the first time post-transition, adds the source: "She's excited about that." (Her ex-wife Kris appeared topless with a medal during a 2007 photo shoot on Keeping Up With the Kardashians.)
As much as I blame Jenner for this foolishness, I also have to cast a sideeye at SI for suckling from the teat of Kardashian celebrity and spectacle. Let's face it: Jenner hasn't been thought of or held in high esteem in the professional sports since those Olympic Games way back in the day.
And there are plenty of Olympic Gold medalists who've celebrated anniversaries that SI has NOT covered, so let's not act like this is routine for them.
All I know is that I pray Photoshop is fired up and ready to go because the raw footage of this shoot will not be a pretty sight. And I won't even get into how Caitlyn is going to shield her twig 'n' berries as she poses seductively.
The transgender community wanted a pin-up girl and I guess there's no going back now.
Be the first to receive breaking news alerts and more stories like this by subscribing to our mailing list.