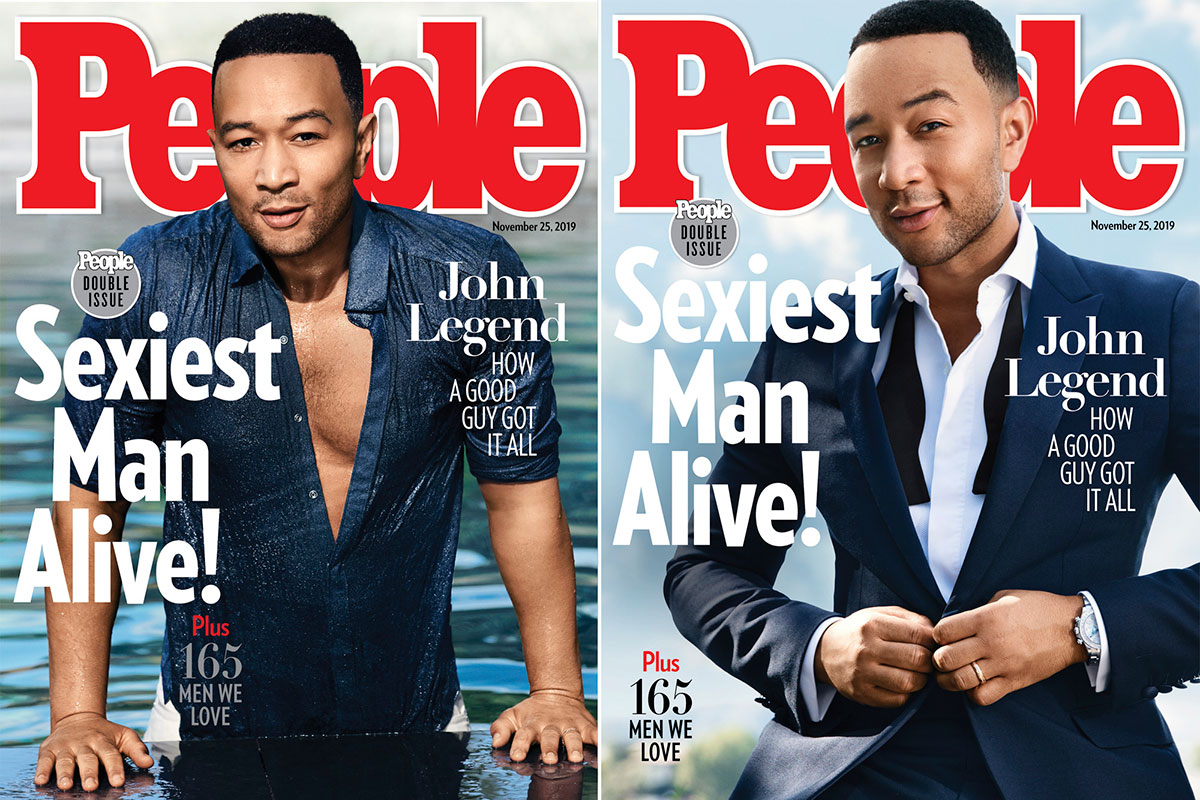 John Legend is the "sexiest man alive" said no one ever … except for People magazine, apparently.
People announced Tuesday night that John Legend is the 2019 cover star for their annual "Sexiest Man Alive" issue.
John Legend Is PEOPLE's #SexiestManAlive 2019: 'I'm Excited but a Little Scared at the Same Time' https://t.co/qBIpYSozLf pic.twitter.com/gByepXc7dN

— People (@people) November 13, 2019
"I was excited, but I was a little scared at the same time because it's a lot of pressure," the 40-year-old shared of his reaction to his latest award.
"Everyone's going to be picking me apart to see if I'm sexy enough to hold this title. I'm [also] following Idris Elba, which is not fair and is not nice to me!"
As People's 34th Sexiest Man Alive, John Legend joins a long list of Hollywood hotties, including Brad Pitt, Denzel Washington, Channing Tatum, Dwayne "The Rock" Johnson, Idris Elba and more.
Responding to the news, Legend's wife Chrissy Teigen tweeted: "my secret is out. I have fulfilled my dream of having boned
@people's sexiest man alive!! an honor!!!!!"
I have big news and it's killing me I can't say it and it's not a baby

— christine teigen (@chrissyteigen) November 13, 2019
my secret is out. I have fulfilled my dream of having boned @people's sexiest man alive!! an honor!!!!! pic.twitter.com/xu7ygnhOZk

— christine teigen (@chrissyteigen) November 13, 2019
Teigen also updated her bio to "currently sleeping with people's sexiest man alive."