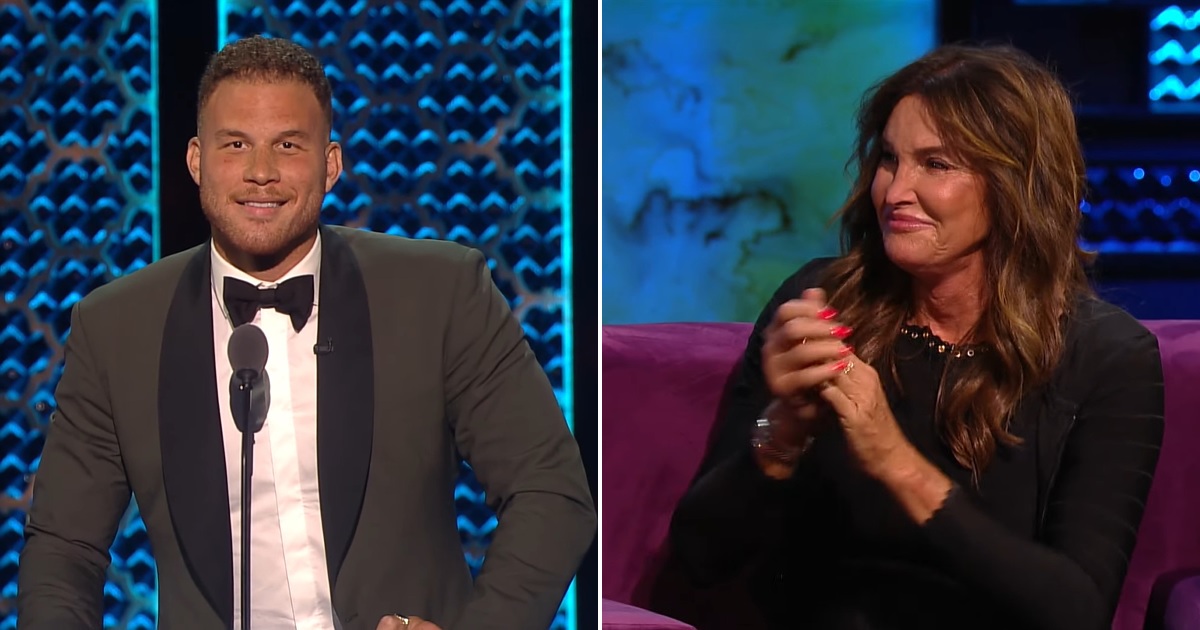 Woah! Blake Griffin just roasted the hell out of Caitlyn Jenner and burnt her to a crisp—in the best way possible of course.
Griffin and Jenner were among several celebrities selected to take hilarious low-blow shots at Alec Baldwin for his Comedy Central Roast. Though Baldwin was the special honoree, as customary, nobody on the dais was safe.
"On behalf of the entire NBA and half of the rappers on the Billboard charts, I want to thank you for giving your daughters their daddy issues!"
The NBA star's jab was clearly a reference to Caitlyn's famous daughters almost exclusively being romantically linked to athletes and rappers, as well as Jenner's male-to-female transition in her 60s.
In case you need a refresher, Griffin dated Kendall Jenner back in 2017. She then moved on to another NBA player following their breakup.
Griffin didn't let Caitlyn off the hook that easily though. His opener was so cringe-worthy, it immediately caught everyone of guard.
Luckily, his delivery was spot on and earned a round of applause, and a nod of approval by Baldwin.
"Caitlyn completed her gender reassignment in 2017, finally confirming that no one in that family wants a white d*ck."
Finally able to live her best life, Jenner took all of the jokes in stride. She said:
"I'm not perfect. I'm a person trying to figure out my life, just like everyone else. All I want is for future generations of transgender people to know that if I can find the courage to be who I am, then you can too. If you have a problem with that, then you can suck my d*ck. If you can find it!"
The Comedy Central Roast of Alec Baldwin will air on September 15th. It will also feature appearances by Robert De Niro, Adam Carolla, Chris Redd, Caroline Rhea, and Ken Jeong.
Be the first to receive breaking news alerts and more stories like this by subscribing to our mailing list.