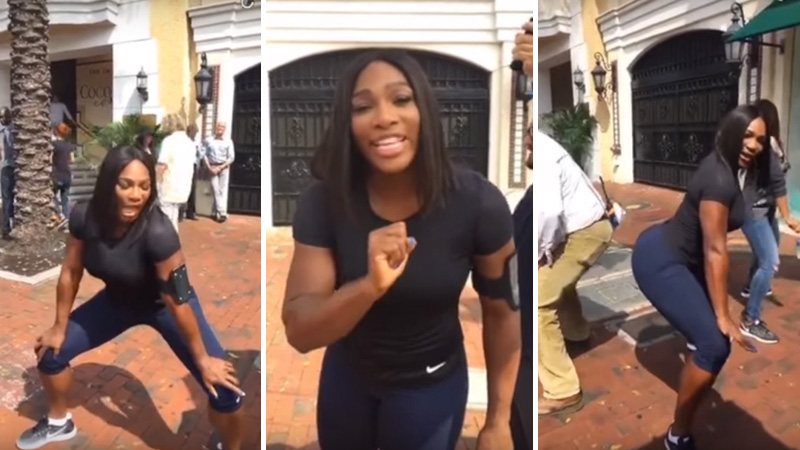 Serena Williams is known for making twerking videos, and her latest one may help you get your booty meat moving in all the right places.
While taking a break from shooting a Chase Bank commercial in Florida last week, the tennis star posted a series of Snapchat videos (watch below) giving her followers step-by-step instructions on how to twerk.
"Twerking is a very popular dance right now," she said. "Here's how you twerk." She continued:
"First squeeze those glutes, then squeeze those quads – squeeze the glutes, engage the quads. Take a wide stance and slowly slide down. Slowly relax, and twerk and twerk and five and four, three more – last one and down."
A few of Serena's friends (Hey, Wally!) joined in on the fun before she went into her next lesson on how to do the Milly Rock.
According to Serena, the Milly Rock is all about the face you make when doing the dance.
"So when you do the Milly Rock it's not even about the action, it's really about the face," she told the camera as she gave a great example with her own face.
Be the first to receive breaking news alerts and more stories like this by subscribing to our mailing list.