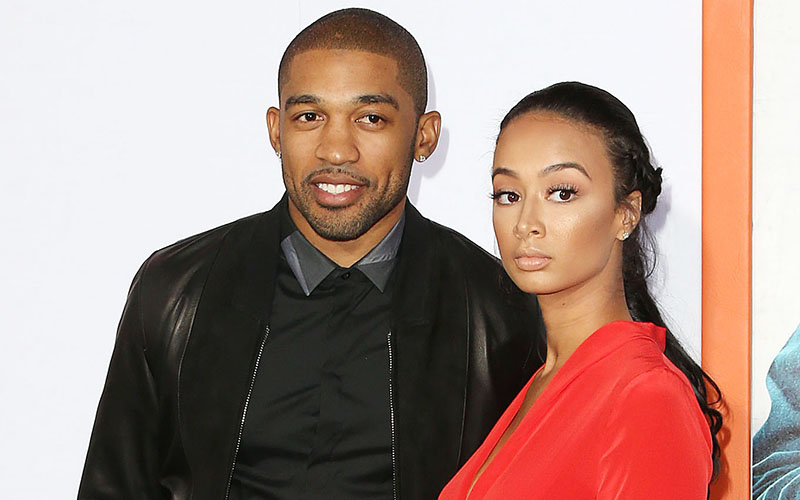 Orlando Scandrick feels bad for blasting his ex-fiancee Draya Michele by revealing that he was the one who called off their engagement and making her feel like "a clown," as she put it.
As we previously reported, Scandrick told TMZ that he made a bad decision in deciding to propose to Draya and had permanently ended their relationship.
"I have made the decision to call off the engagement and permanently end the relationship I had with Draya," Orlando said in his statement. "In hindsight, it was a poor decision to propose. I am anxious to move on with my life both personally and professionally."
Draya responded saying she felt betrayed by Orlando and treated like a fool, tweeting: ""It must be fun to watch someone throw stones at a person, so much fun others want to join in on the rock slinging. I was just involved in a circus and didn't know I was the clown."
Draya also shut down rumors claiming she bought her own engagement ring. "I would NEVER buy my own ring or fake an engagement," she tweeted.
After catching wind of Draya's tweets, Orlando is trying to make peace with his ex and is apologizing for the statement he released to TMZ.
He says he let his emotions take over, and he still has love for Draya, despite their relationship not working out.
"I want to apologize for my original statement," he said. "I let my emotions fly impulsively. Draya is a great mother, works hard and I wish her nothing but the best. I still love her."
Orlando also cleared up the rumors and admitted he bought Draya her engagement ring and that cheating played no part in their relationship ending.
"I purchased the ring. I proposed," he told TMZ. "There was no cheating involved, we just couldn't make it work."
Even though it seems like things are completely over, we still have hope for these two — they appeared to be so good for each other.
Be the first to receive breaking news alerts and more stories like this by subscribing to our mailing list.