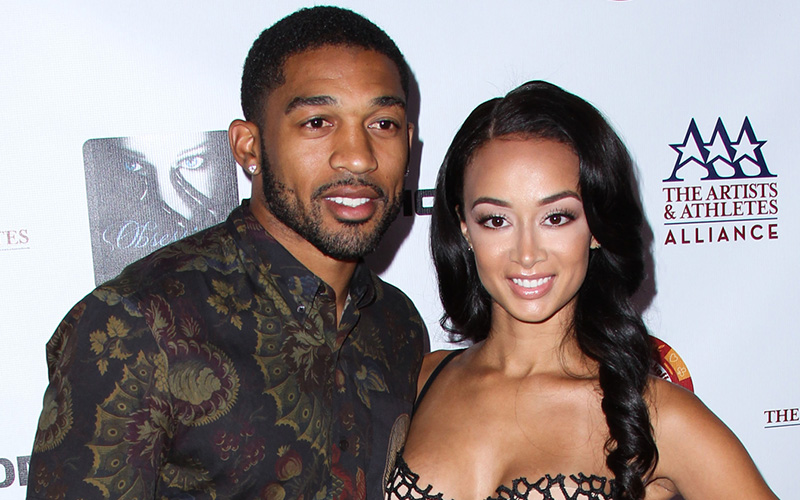 Wait … what? Orlando Scandrick has called off his engagement to Draya Michele.
As we reported back in June, the two had finally decided to tie the knot after breaking up weeks before they made the announcement official.
But it seems like more recently, Orlando realized the whole thing was a big mistake and he's finally ended his relationship with Draya for good this time.
"I have made the decision to call off the engagement and permanently end the relationship I had with Draya. In hindsight, it was a poor decision to propose. I am anxious to move on with my life both personally and professionally."
Orlando and Draya have been dating on-and-off for the past two years. Sounds like there could be more to this story than Orlando simply "making a bad decision."
Since he's apparently the one who called the engagement off, maybe Draya Michele (as beautiful as she is) is a crazy psycho b*tch who just can't get right no matter what. And putting a ring on it makes her an ever crazier psycho b*tch who just can't get right no matter what.
Or maybe Orlando is the one with the issues. Who knows?
As for Draya, she hasn't updated her Twitter in days and hasn't been really active on her Instagram either.
Her latest tweet:
https://twitter.com/DrayaFace/status/617464200747560960
Sounds like she's taking the break-up pretty hard.
Be the first to receive breaking news alerts and more stories like this by subscribing to our mailing list.