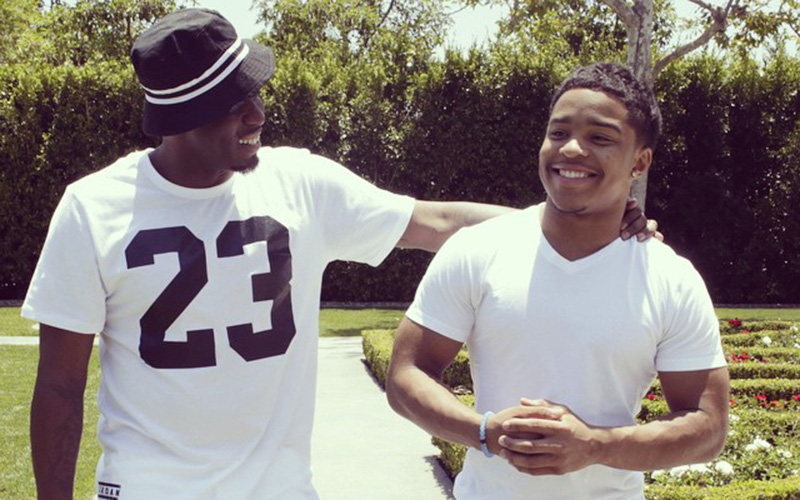 Diddy's son Justin Combs is proud of his father for standing up to his UCLA coach Sal Alosi and coming close to knocking him out with deadly weapon.
The day after the incident, Justin posted a pic on Instagram of him and Diddy with the caption, "I thank God for having a father that's always there for me.. Love you pops!"
As we previously reported, Diddy is facing several felony charges after he attempted to attack Alosi with a kettlebell.
TMZ sources say the whole incident stemmed from Alosi "was riding Justin, screaming intensely at him," While Diddy watched on the sideline.
Alosi also reportedly told Justin, "I don't care if your dad's here. I'm going to treat you just like I treat everyone else." Sources also say Alosi told Justin to leave and NOT come back for the rest of the summer.
When Diddy tried to confront Coach Alosi later, Alosi happened to be on the phone at the time, and he told Diddy to "hang on," Apparently taking that as a sign of disrespect, Diddy retaliated by picking up a kettlebell and swinging it.
One things for sure. If Diddy doesn't have anybody else in his corner during this time, he can always count on his son Justin.
Be the first to receive breaking news alerts and more stories like this by subscribing to our mailing list.