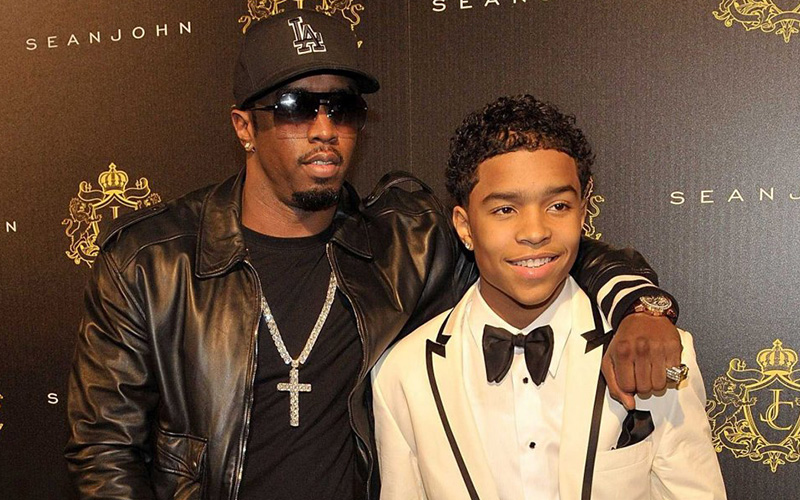 Hip Hop mogul Sean "Diddy" Combs was released from the custody of Los Angeles police late Monday (Jun 22) after posting a $50,000 bail after he was arrested earlier that day for allegedly attacking one of the school's football coaches with a kettlebell weight.
Combs was on campus to watch his son Justin Combs — a defensive back for the Bruins — practice with the team, and according to police, Diddy was involved in a physical altercation with a member of the UCLA football coaching staff in which he allegedly swung a kettlebell weight at him, narrowly missing him.
Diddy was initially held on suspicion of assault with a deadly weapon because of the kettlebell swinging, but later that night after he was transferred from campus police to Los Angeles police, more charges were added: three counts of assault with a deadly weapon, one count of making terroristic threats and one count of battery.
This is how TMZ reports the incident went down:
Our sources tell us … strength and conditioning coach Sal Alosi was riding Justin Combs hard — and screaming out loud, "I don't care if your dad's here. This is UCLA. I'm going to treat you just like I treat everyone else."

We're told Diddy got super heated — feeling as if the coach was trying to humiliate and embarrass both him and his son in front of the rest of the team.
After practice, Diddy and Justin went down to Alosi's office to meet with them. Then this happened:
When they arrived, Alosi was on the phone and told Diddy and Justin to hold on — which only made them more upset. Alosi told Justin he would speak with him … but instructed him to get his father OUT of the office. This only pissed Diddy off even more.

Alosi reportedly had his hands up in a non-threatening way … but Diddy "walked into Alosi's hand" … and then warned Alosi not to put his hands on him.

That's when Diddy exploded and attacked Alosi — interns rushed in to break it up. Diddy was pulled out of the office and into the connecting gym, where he picked up the kettlebell and swung.

Alosi reportedly suffered cuts on his face and a torn shirt.
After he swung the kettlebell, Diddy reportedly shouted to Alosi, "I will fuck you up!"
Though official details regarding the incident have yet to emerge, various statements have been released, including one from Mr. Combs himself, in which he pronounces his innocence and reveals that he was acting in self defense to protect him and his son.
Alosi is a former coach for the New York Jets, and his tenure in the NFL ended after a 2010 incident in which he infamously interfered in a live play during an NFL game by tripping a player for the Miami Dolphins.
A representative for Combs said accounts of the incident between him and Alosi are "inaccurate" and they expect the charges against him to be dropped.
"The various accounts of the event and charges that are being reported are wholly inaccurate," Combs' rep said in a statement. "What we can say now is that any actions taken by Mr. Combs were solely defensive in nature to protect himself and his son. We are confident that once the true facts are revealed, the case will be dismissed."
UCLA officials say the charges will most likely be dropped, however Diddy won't be allowed on the field anymore.
The mogul is due in court on July 13th.
Be the first to receive breaking news alerts and more stories like this by subscribing to our mailing list.