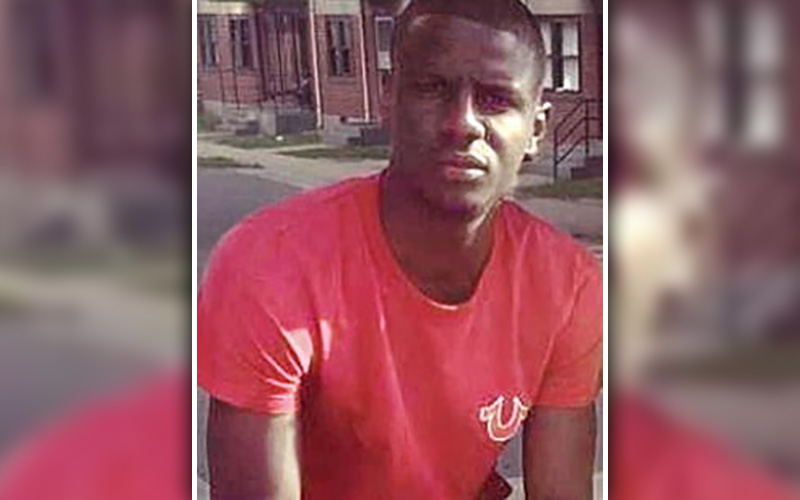 4. Gray's death has sparked peaceful protests and violent riots in Baltimore.
The unexplained death of Freddie Gray has resulted in an ongoing series of protests and civil disorder. A protest on Saturday, April 25th 2015 started out peaceful but turned violent as protesters threw rocks at police and set fires. At least 34 people were arrested and 15 police officers were injured.
Two days later (Mon. Apr 27), rioting and looting erupted after Gray's funeral, with several patrol cars destroyed and more officers injured. Multiple storefronts, including a CVS in downtown Baltimore, were looted and burned down by protestors.
As of Tuesday, April 28th, at least twenty police offices had been injured, more than 100 vehicles were set ablaze, and at least 200 people had been arrested as a state of emergency had been declared in Baltimore by Maryland Governor Larry Hogan and activated by the Maryland National Guard.
The mayor of Baltimore announced at a press conference that there would be a citywide curfew between the hours of 10 pm and 5 am. School fieldtrips were canceled until mid-May, and Baltimore city schools were closed on April 28th.
During a White House press conference, President Barack Obama strongly condemned the violence, saying, "There's no excuse for the kind of violence that we saw yesterday. It is counterproductive. … When individuals get crowbars and start prying open doors to loot, they're not protesting. They're not making a statement. They're stealing. When they burn down a building, they're committing arson. And they're destroying and undermining businesses and opportunities in their own communities. That robs jobs and opportunity from people in that area."
President Obama also applauded the actions of peaceful protestors, whom he felt were being undermined by the violence.
Be the first to receive breaking news alerts and more stories like this by subscribing to our mailing list.