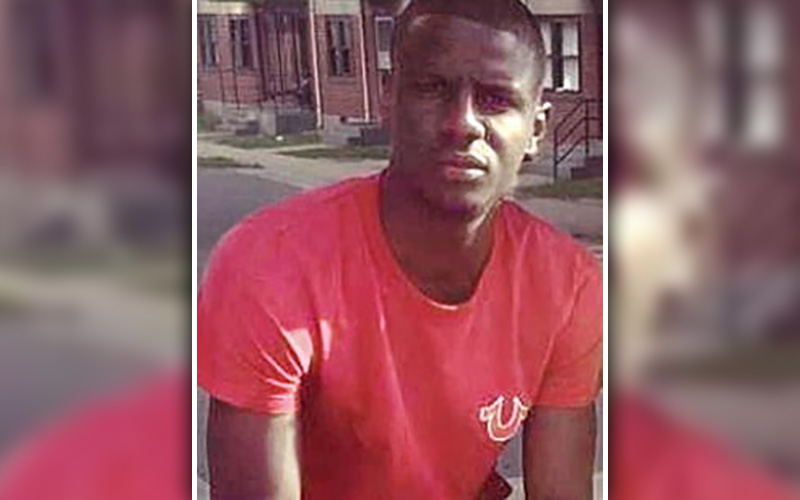 2. Gray's lengthy arrest record and criminal background are being used to demonize him.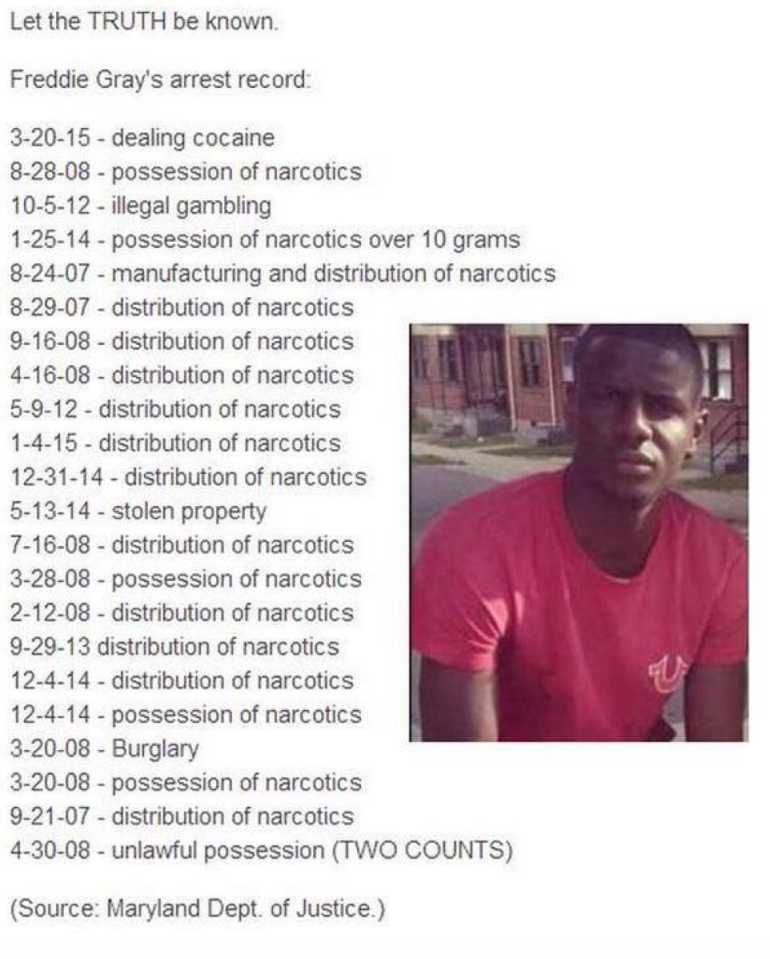 Freddie Gray was arrested outside a public housing complex. Police said four bicycle cops tried to stop Gray for an unspecified reason and he ran from them. The bicycle cops caught Gray and detained him while waiting for backup. A friend of Gray's told the Baltimore Sun that Gray may have ran from the officers because "he had a history with the police beating him."
According to Maryland state court records (via Heavy.com), Gray had a lengthy criminal history and arrest record dating back to at least 2007, which included convictions for dealing cocaine, possession of narcotics, manufacturing narcotics, distribution of narcotics, illegal gambling, possession of stolen property and burglary — mainly misdemeanor and drug-related offenses.
Not all of Gray's arrests led to convictions, and in many of the cases, he pleaded guilty to just one charge while the others were dropped.
Details of what led police to try to arrest Gray have not been made public. Deputy Police Commissioner Jerry Rodriguez told the Baltimore Sun that details regarding Gray's arrest are "a bit vague," and that the officers were patrolling a "high-crime area" with known drug issues and they believed Gray was "immediately involved or had been recently involved in criminal activity."
Internet postings and articles like this prove that Gray's criminal background is being used to demonize him, and some people truly believe that his record justifies the fact that he was essentially killed by police … even though not one crime on his record are even close to being worthy of the death penalty. And even if that were the case, that's certainly not for the police to decide.
Just because someone has a criminal background, it doesn't give police the right to take their life away. No one — Black, White, Asian, Mexican, Indian, WHATEVER — deserves to have their spine severed and be killed by law enforcement because of things they've done in the past.
NO ONE.
Be the first to receive breaking news alerts and more stories like this by subscribing to our mailing list.