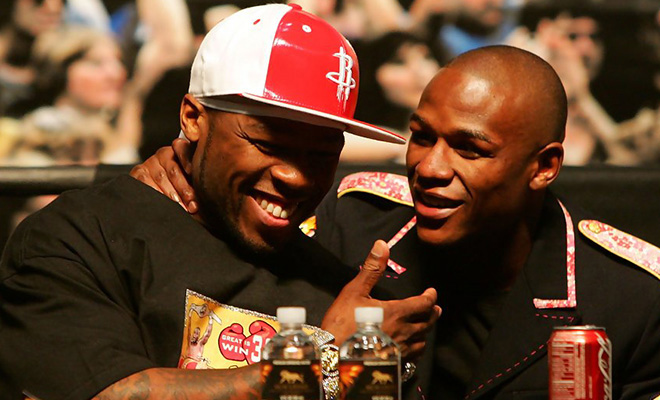 Floyd Mayweather and 50 Cent have been beefing for more than two years, but the two have apparently made amends in the wake of the murder-suicide involving Floyd's rapper friend Earl Hayes, who shot and killed himself after doing the same to his wife, VH1 actress/professional dancer Stephanie Moseley.
As news of the tragedy spread on Twitter and amid celebs offering their condolences, 50 put his issues with Floyd to the side and reached out via Instagram, telling the undefeated pro boxer he thought of him as a little brother, and also urging him to never do anything like what Hayes did.
"RIP Hayes, @floydmayweather you are my little brother. All can think about is what you said to me up stairs. Don't you ever do nothing to your self no matter what champ. We can fall out and fight or what ever, but I don't want to see you go out like that."
After seeing message, Mayweather — who reportedly witnessed the murder-suicide unfold via FaceTime — reposted Fiddy's encouraging words onto his own Instagram account, "#SMSAUDIO #POWER #FRIGO" hashtags and all.
While it remains to be seen whether or not the hatchet has been officially buried for good, it's good to see two old friends at least being cordial to one another after so long.
Be the first to receive breaking news alerts and more stories like this by subscribing to our mailing list.