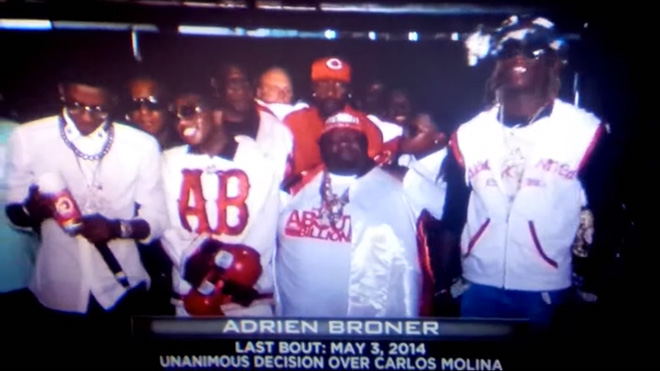 Adrien Broner did a lot of sh*t just to live this here lifestyle … or at least that's how he feels about himself.
The pro boxer — who ends up in the news way more for his foolish antics than he does for actual boxing, btw — came out to the ring for his fight with Emmanuel Taylor accompanied by Young Thug, Rich Homie Quan and Birdman as Thug and his "hubbie" Quan performed their hit single "Lifestyle," and Thug's "lover" Birdman did what Birdman does best: stand there and look like money.
Broner, hoping the presence of Rich Gang would be good luck for his match against Taylor, obviously relished in the moment, smiling huge and dancing crazy the whole time.
In the end, Adrien "The Problem" Broner did win the fight by unanimous decision, but other than that time he knocked Taylor down, he didn't really fight "all that well," according to Complex Sports.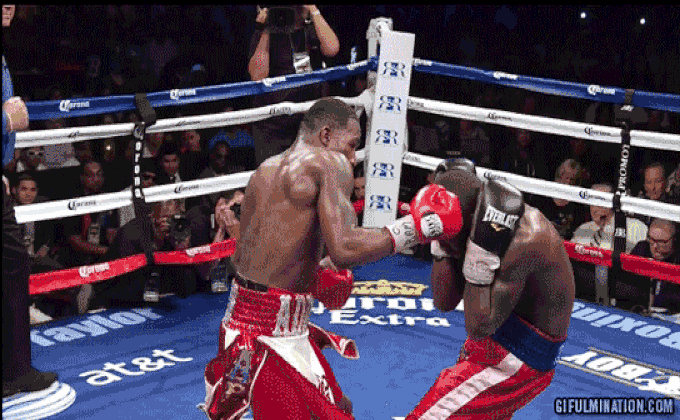 It was a ticky-tacky bout that snoozed along for twelve rounds until that GIF happened. Now, because that GIF happened, we're all going to forget about how Broner didn't fight like a man with a plan, but instead a reactive amateur with hella physical attributes. Same old stuff from good old Broner.
Here's a Vine of the hit. Pay attention to the dance Broner does afterward.
h/t: Complex Music, Complex Sports
Be the first to receive breaking news alerts and more stories like this by subscribing to our mailing list.