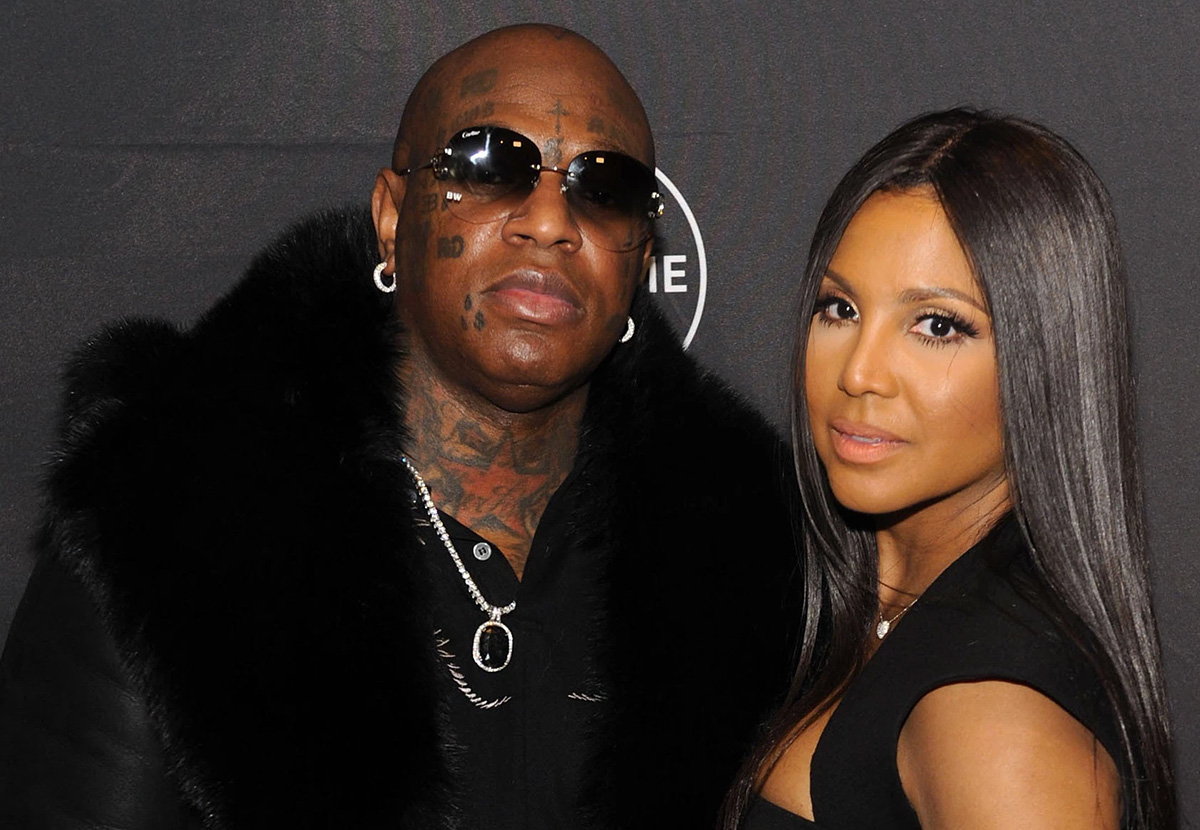 Birdman reportedly pulled an Offset the other night and crashed Toni Braxton's performance to try and win her back.
Wednesday night (Jan. 23), the 49-year-old rapper popped up at Braxton's tour stop at the Fox Theater in Atlanta to "surprise" her on stage.
Offset did it and Cardi B took him back… So, hey, why not, right?
In video footage posted on social media, Braxton can be seen wrapping her hit song "I Love Me Some Him" at the end of her show when she motions to someone off camera to come to her. That someone was Birdman, and the couple hugged before walking off holding hands.
https://www.instagram.com/p/BtBEpKXg0EN/
"It was hard to tell if his appearance at her show was actually a surprise, or if Toni knew he was there ahead of time," one source told E! News. "Toni didn't appear shocked to some members of the audience, because she looked right over in that direction before Birdman walked out."
Toni Braxton and Birdman (real name: Bryan Williams) have been dating for years. The couple announced their engagement in February 2018 and were planning an elaborate Great Gatsby-themed wedding when they decided to call things off earlier this month on New Years Day.
"It's over…" Birdman wrote on his Instagram Stories. He later deleted the post and all of his IG photos. Braxton also scrubbed her Instagram account clean and uploaded a single photo of herself in red dress with the caption: "Starting a new chapter isn't always an easy choice…but ALWAYS choose to be chosen. Cheers to a new year."
Fans, at the time, also noticed the couple had unfollowed each other on Instagram.
To this day, (TO THIS DAY!) no one knows exactly why Birdman and Toni called off their engagement, but it may have had something to do with their hella demanding schedules.
Before the breakup, Braxton said that she and Birdman struggling with locking down a wedding date. "We have to get married before the year is out. He said, 'Before next year,'" she told E! News' Daily Pop. "But unfortunately, in our business, it can be challenging sometimes."
Reps for Toni and Birdman haven't responded to requests for comment about the pair's public reunion.
Be the first to receive breaking news alerts and more stories like this by subscribing to our mailing list.