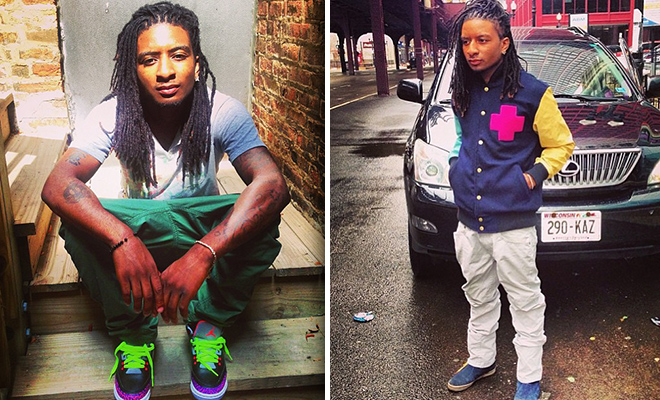 Qawmane Wilson, a (former) aspiring rapper known as "Young QC," hailing from the gritty streets of Chicago has made quite the name for himself.
In December 2013, Wilson and two of his cohorts were arrested for their involvement in the September 2012 death of Wilson's mother Yolanda Holmes, a popular salon owner and community activist.
According to police, 24-year-old Qawmane Wilson, Holmes' only child and the sole beneficiary of her estate, masterminded a robbery on his 45-year-old mother that led to her death before emptying her bank accounts and collecting life insurance policies after she was brutally murdered.
Chicago Rapper Had His Own Mom Killed, Stole Her Money and Flexed on the Internet
Officials were tipped off about this after becoming aware of Qawmane's Facebook and Instagram pages, which are still active to this day (though they haven't been updated since his arrest), and shows what kind of person he really is. And he's pretty awful, to say the absolute very least.
Following his arrest last month, he confessed to authorities to setting up the murder of his own mother for "financial gain."
Investigators say Wilson's friend, 22-year-old Eugene Spencer alelgedly stabbed and shot Holmes to death on September 2nd 2012 after being awakened from a random phone call for Wilson.
23-year-old Loriana Johnson is accused of driving Spencer to and from Holmes apartment for the slaying, and both she and Spencer ave also been charged for the death of Yolanda Holmes.
12 Reasons Why Qawmane Wilson aka Young QC's New Prison Buddies Will Love Him Long Time
As the case unfolds in the coming months, more and more will be revealed, but right now, two big questions remain.
Like, (1) who the hell is this "Qawmane Wilson" character and (2) what on earth would lead him to have his own mother killed just so he could steal her money and floss all over Instagram?
While we may never find the answer to question number two, we were able to round up some facts about this worthless little waste of flesh everyone's been talking and Googling about.
Here are 8 things you need to know about Qawmane Wilson aka "Young QC" — the Chicago rapper who had his own mother killed for her money.
1. He acted very "suspicious" at his mother's funeral.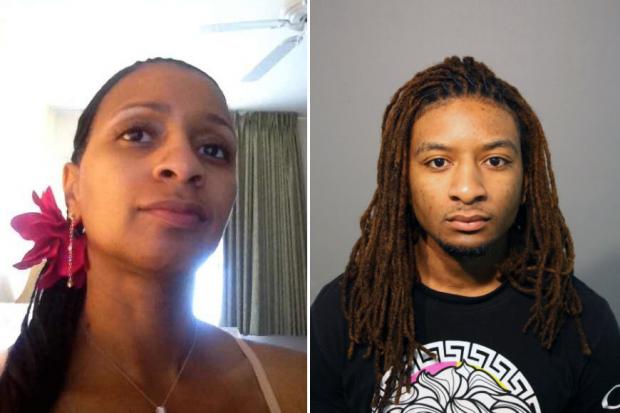 According to DNAinfo Chicago, Qawmane was acting pretty weird as his mother's funeral in 2012. At the time, his family members chalked it up to him being in "shock" and that he was "having trouble processing her death — numbed." But they're looking at things a bit differently now.
The young man didn't sit in the front row of the church near Yolanda Holmes' casket and spent much of the service hanging outside, according to friends and relatives, some of whom found his behavior at the September 2012 funeral odd.

"He just seemed a little distant. He didn't seem devastated," said Zion Banks, Holmes' first cousin and the spokeswoman for the family. "But looking back now, it's more suspicious."
Be the first to receive breaking news alerts and more stories like this by subscribing to our mailing list.