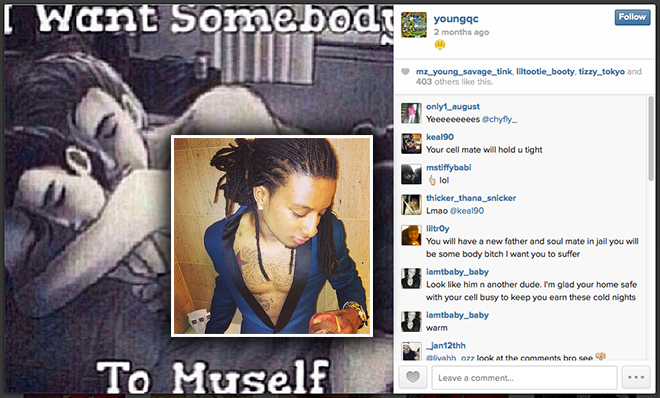 24-year-old Chicago native Qawmane Wilson was arrested last month for allegedly orchestrating the death of his own mother to enrich himself.
Also known by his rap name "Young QC," Wilson had two of his friends shoot and stab his mother Yolanda Holmes in September 2012, and just a week after her death, Wilson gained access to over $90,000 in cash from Holmes' bank account and life insurance polices.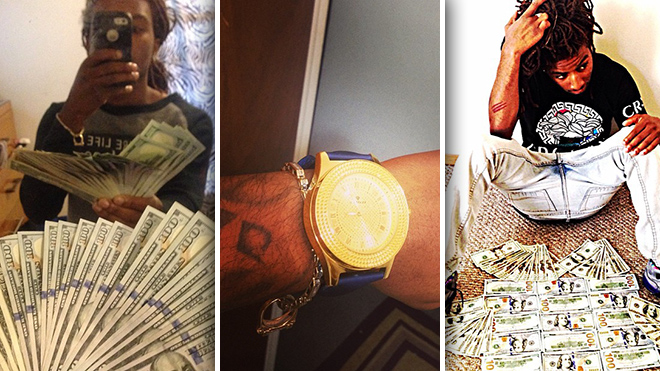 After seeing Wilson showing off his newfound wealth in the form of luxurious cars, jewelry, clothes, money and more on the Internet (mostly Instagram), police were able to piece together clues that led them to believe that the man-child had the very woman who brought him in the world murdered for her money.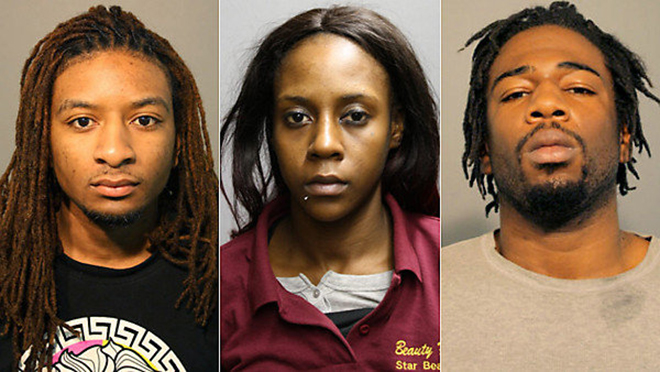 Wilson along with his two friends (who did his dirty work for him) were charged with murder and home invasion, and the three of them will likely be spending a good part of their lives behind bars for what an Illinois judge called a "heinous act."
8 Things You Need to Know About the Chicago Rapper Who Had His Mom Killed for Her Money
Fortunately for Qawmane Wilson (or "Young QC," as he is called in the "streets") though, chances are he'll make PLENTY of friends behind bars, so he'll probably feel right at home.
Keep scrolling for 12 reasons why Young QC's new prison buddies will absolutely love him and everything he has to offer, based on a number of "suspect"-looking posts we found on his Instagram page.
01. He has a big mouth and knows how to use it:
Be the first to receive breaking news alerts and more stories like this by subscribing to our mailing list.