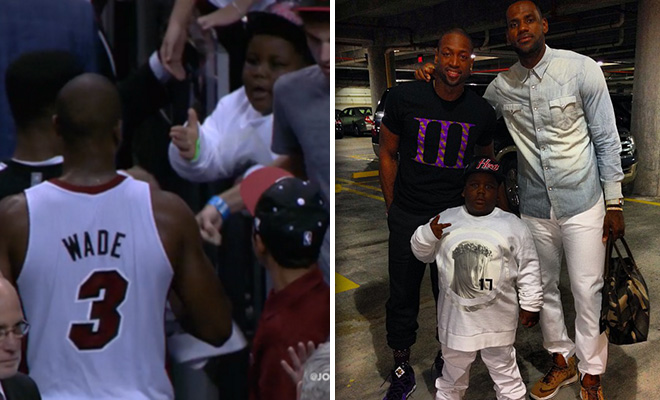 We've all heard the phrase "Ooh Kill 'Em!" and most of us know who "cousin TerRio" is by now. Even the Miami Heat!
Back in August, TerRio was just an average little kid whose killer dance moves sent him straight to Internet fame on Vine.
Fast forward to a few months later, and now he's hanging out with rappers, posing for photos with beautiful women and getting the good seats at NBA games.
Sunday night, the Georgia-based Internet legend showed up at Sunday night's Miami Heat game against the Washington Wizards (sidenote: Heat won, 103 to 93), and while he didn't have the best seats in the house (courtside, baby!) he wasn't up in the LeBron James hairline section (nosebleeds) either.
As tweeted by Sun-Sentinel reporter Shandel Richardson:
Terio just walked by. Apparently, he's a Heat fan.

— Shandel Richardson (@ShandelRich) November 4, 2013
Front-row seats for Terio, too.

— Shandel Richardson (@ShandelRich) November 4, 2013
Apparently Dwyane Wade knew who he was too. As he was exiting the court after the game, the three-time NBA champ was high-fiving fans when he noticed lil TerRio in the crowd, did a double-take and appeared to share a few words with him.
After the game, TerRio met up with Wade, LeBron James and Udonis Haslem (did this kid not have school the next morning?) and posed for a couple photos: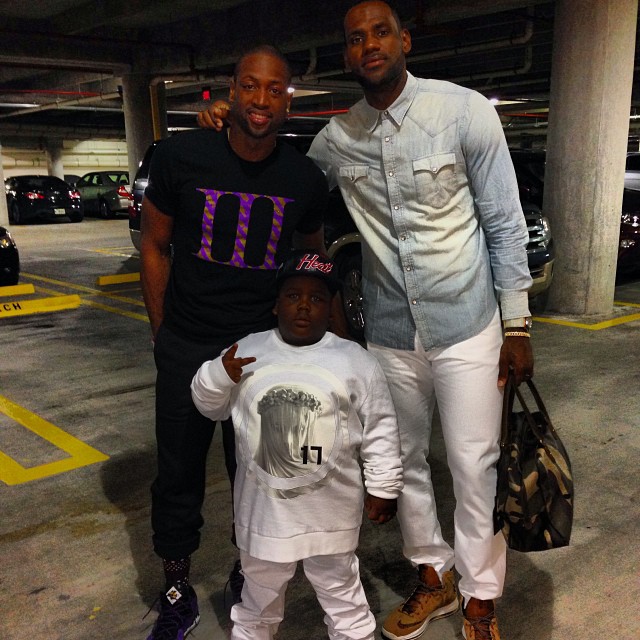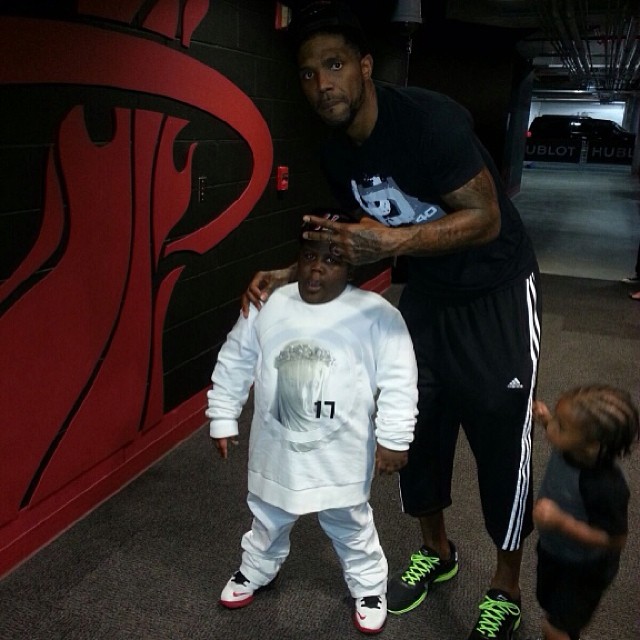 If you've reached this point and still don't know what the hell is going on ("WHO THE F**K IS TERRIO?" – You), here's a compilation video to help answer your questions:
[H/T: Bleacher Report]
Be the first to receive breaking news alerts and more stories like this by subscribing to our mailing list.