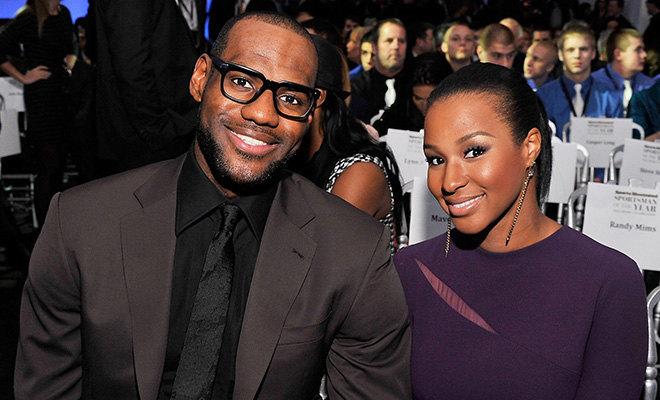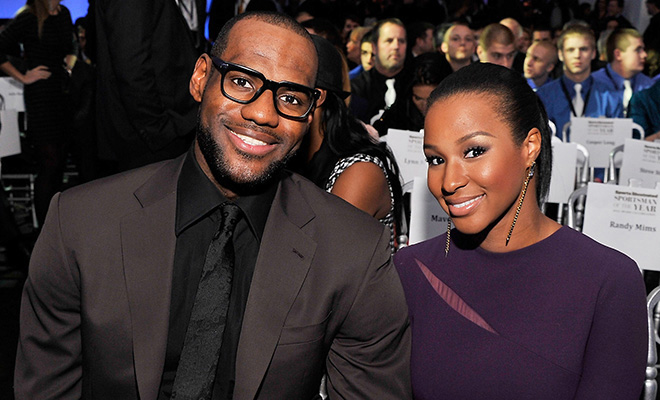 If you're one of the few lucky people who will be attending the wedding of NBA star LeBron James and his fiancee Savannah Brinson, you should already have received your top secret, "Mission Impossible"-style invite in the mail.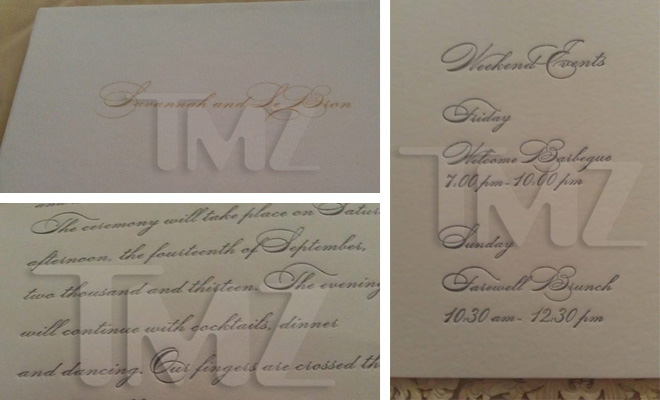 We didn't, so I assume that means we're not invited. But anyhow, according to TMZ Sports, in attempt to keep pertinent details about the wedding a secret, like its specific time and location, the invitations only list a "Welcome Barbecue" set to take place somewhere in San Diego, Calif. at 7 p.m. Friday September 13th, and a "Farewell Brunch" on Sunday September 15th at 10:30 a.m.
There's no mention of a time or location for the wedding, which will be held on Saturday September 14th, in between Friday's BBQ and Sunday morning brunch, however, guests were instructed to call a top secret phone number by August 1st to get all the details about the wedding day.
Savannah Brinson and LeBron James, who were high school sweethearts, have been together for almost a decade, and Brinson has been by James' side throughout his NBA career, raising the two sons they share together.
LeBron proposed to Savannah at a New Year's Eve party in 2011, presenting her with a $300,000 engagement ring, and the NBA star and two-time champion talked to Oprah in an interview last year (after leading the Miami Heat to their second NBA title) about what he felt like in the days leading up to his proposal. "I was nervous. It felt like before a finals game," James said.
While her presence was known, before their engagement, we hadn't seen or heard too much from Brinson, but that will all change once she officially becomes Mrs. LeBron James later this year.
"Now that I'm getting married, I'm coming out from behind his shadow, but I just thought it was time," she told Associated Press.
Be the first to receive breaking news alerts and more stories like this by subscribing to our mailing list.