Kobe Bryant's wife Vanessa is NOT happy about her previously philandering husband being caught up in a "shirtless picture scandal" while he's overseas in Europe for the 2012 Summer Olympics in London.
In fact, sources close to the basketball wife tell TMZ that she is not only "embarrassed," but also "furious" over the photos, which show Kobe in very compromising positions.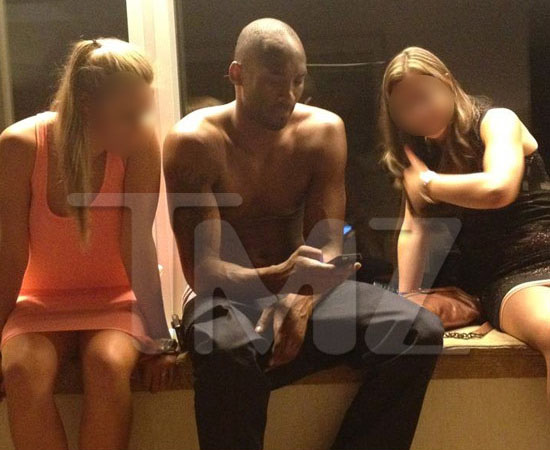 A couple of the photos show the Team U.S.A basketball player talking with two women at an afterparty last week in Barcelona (before the Olympics) with his shirt off after someone spilled a drink on him. At the time the picture was taken, he was waiting for one of his friends to fetch him a dry shirt.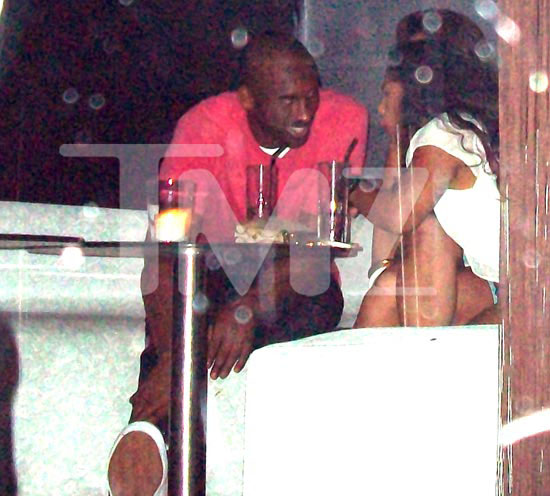 Another, totally unrelated picture, taken the week prior, shows Kobe talking with another set of women at another Barcelona nightclub … but a source at the club says that incident was also innocent.
"Kobe was at a social event with some of the other members of the USA basketball team. Two women sat down, asked for an autograph and left," said the source. "He didn't know them … After signing the autograph, he left that table to join friends at another table."
But Vanessa isn't upset at Kobe because she thinks he's cheating on her. She's more upset at the fact that he allowed himself to get caught in a position where pictures like that could be taken.
And right now, they're in the middle of putting the pieces of their broken marriage back together … so a "shirtless picture scandal" — no matter how innocent it might be — is the last thing this couple needs.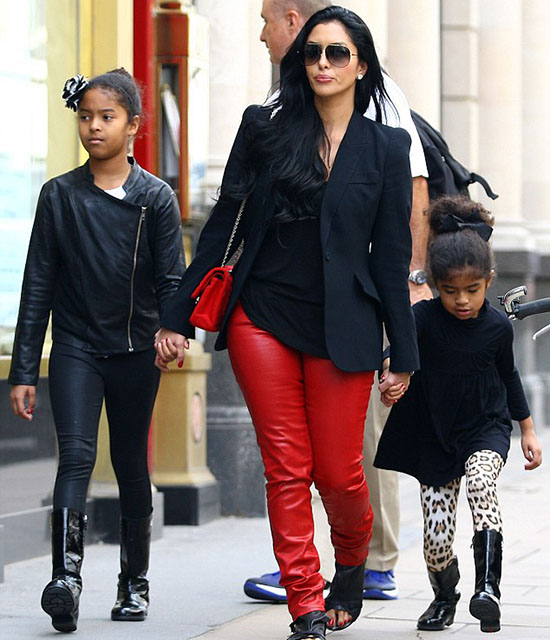 Regardless of the controversy, Vanessa followed through with her plans to go to London anyway, and hopped on a plane to watch her husband compete with the rest of the Men's U.S.A basketball team.
She and her two daughters, 9-year-old Natalia and 6-year-old Gianna, were spotted out in central London doing some shopping Tuesday (Jul 31) — the same day the shirtless pictures hit the Internet. (Sidebar: Is it just us, or does Natalia looks just like her daddy?)
Kobe's wife and daughters will be in London for the next two weeks throughout the remainder of the 2012 Summer Olympics.
Hopefully Kobe won't get caught up in anymore "shirtless" scandals between now and then.
Be the first to receive breaking news alerts and more stories like this by subscribing to our mailing list.