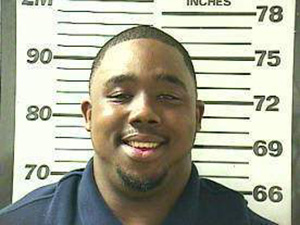 NFL player Nick Fairley of the Detroit Lions is in hot water with team officials after the defensive tackle was arrested over the weekend for DUI and attempting to elude police.
Fairley was arrested in Alabama early Sunday morning (May 27) when police pulled his 2010 Cadillac Escalade over in a rural area near Mobile.
An officer clocked the vehicle at 100 mph … and Fairley tried to run away from the pursuing police car before he stopped, according to news reports. He also reportedly refused a breath alcohol test.
In addition to the DUI and eluding charges, Fairley was ticketed for reckless driving, no proof of insurance and having an open container.
This weekend's arrest is Fairley's second in just over a month; he was arrested on April 3rd for marijuana possession.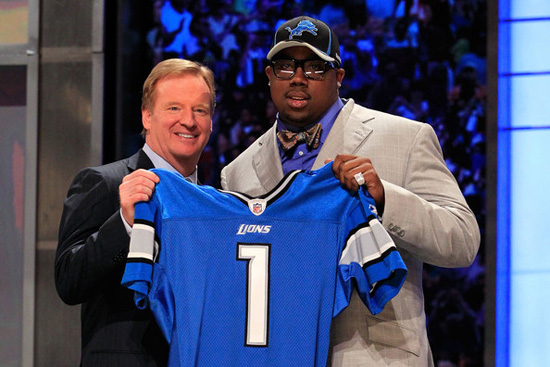 Fairley — who was the 13th overall pick of the 2011 NFL Draft — is expected to be a starter for the Lions in the upcoming season, but because of his two back-to-back arrests, he could be subject to multi-game NFL suspensions, as noted by Sporting News correspondent Dave Birkett in the Detroit Free Press.
Fairley's two arrests haven't been the only off-season incidents the Lions have had to deal with though. Two of his teammates have also been arrested in recent months.
Running back Mikel Leshoure was cited for possession of marijuana twice in Berrien County, MI in February and March (he pleaded guilty to both charges), and offensive tackle Johnny Culbreath was arrested in South Carolina for possession of marijuana.
And just two weeks ago, receiver Titus Young sucker-punched a teammate, and had been held out of practice until Tuesday (May 28). All four of those players are members of the 2011 Lions draft class.
Detroit Lions Coach Jim Schwartz talked to reporters about his young players who have been making headlines for all the wrong reasons in the offseason.
"I think what we have here is a case of a few guys tainting the reputations of a lot of others," Schwartz told the Detroit Free Press. "… A couple guys haven't learned and that is a concern but they are still young and there's still a lot in front of them and we are hopeful that they can … put this behind them."
Lions veteran Jason Hanson says his young teammate's off-field incident is nothing more than a group of kids being young and dumb.
"I don't want to speak for the guys that got busted for their stuff, it's just too easy to be immature," Hanson said. "I'm sorry, but it's always been that problem. But it's just you're young and it's the NFL and it's big time and you've got money and it's just too easy to be stupid.
"All those guys I know and they work hard, so hopefully the guys that have influence on them, cause the kicker can't slap them on the head, say, 'What are you doing? You don't want to throw away your talent with your position,' and (this is) just some slight hiccups for them. But it's not a hiccup for the team. I know all the guys are just like, 'You guys are idiots, let's go.' Like I said, it's good. There haven't been distractions, but those are good players that are messing up and they just need to (straighten up)."
[Sources: Sporting News, Crave, DFP]
Do you think Nick Fairley, Titus Young and the other young teammates are hurting the Lions with their recklessness?
Be the first to receive breaking news alerts and more stories like this by subscribing to our mailing list.