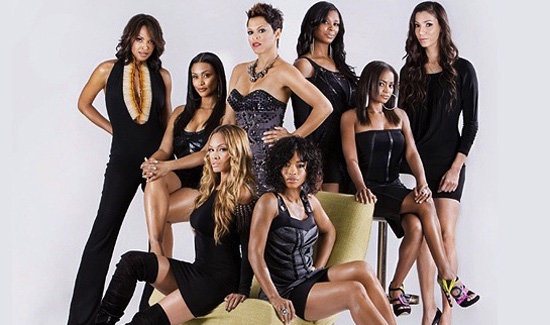 The Basketball Whores Wives are back! Even though there isn't a single woman on the show that is actually MARRIED, VH1 is still pressing on with their hit reality series, which will return to TV later this month. And yes, the drama will we back too!
According to the VH1 Press Release:

Season 3 begins with Shaunie O'Neal settling back into Miami determined to be drama free. Shaunie balances a new shoe line, her love life, family outings and being a shoulder to lean on for the other ladies. Can she handle the pressure? Evelyn makes the transition from a basketball wife to a football wife with fiancé Chad Ochocinco. The cameras will catch Jennifer leaving Eric behind and navigating a new lifestyle as a single lady. With Royce's new larger-than-life attitude, viewers will see if there is enough room for involvement with Jen, Evelyn and Shaunie or if her attitude will take the spotlight. Left hurt and betrayed, Tami works on rebuilding her trust for the ladies and moving on from the past. But before she is able to forget the past, Tami must face an unexpected challenge from Evelyn who is given the unusual opportunity to profit from last season's blowout in unexpected ways.

Viewers will see the return of Suzie, who will attempt to reconcile with the ladies who sent her packing last season. But will her friendship with Royce lead to an ultimate disaster and her final exile by the ladies?  Miami will also be sent spinning as a new face is added to the familiar mix, Meeka Claxton, married to retired point guard Speedy Claxton and the co-owner of the Allure Realty Group. With a hands-on approach to life and a never-give-up attitude, Meeka will give her new fellow basketball wives a run for their money.
"Basketball Wives" Season 3 premieres Monday, May 30th at 8pm on VH1.
Be the first to receive breaking news alerts and more stories like this by subscribing to our mailing list.