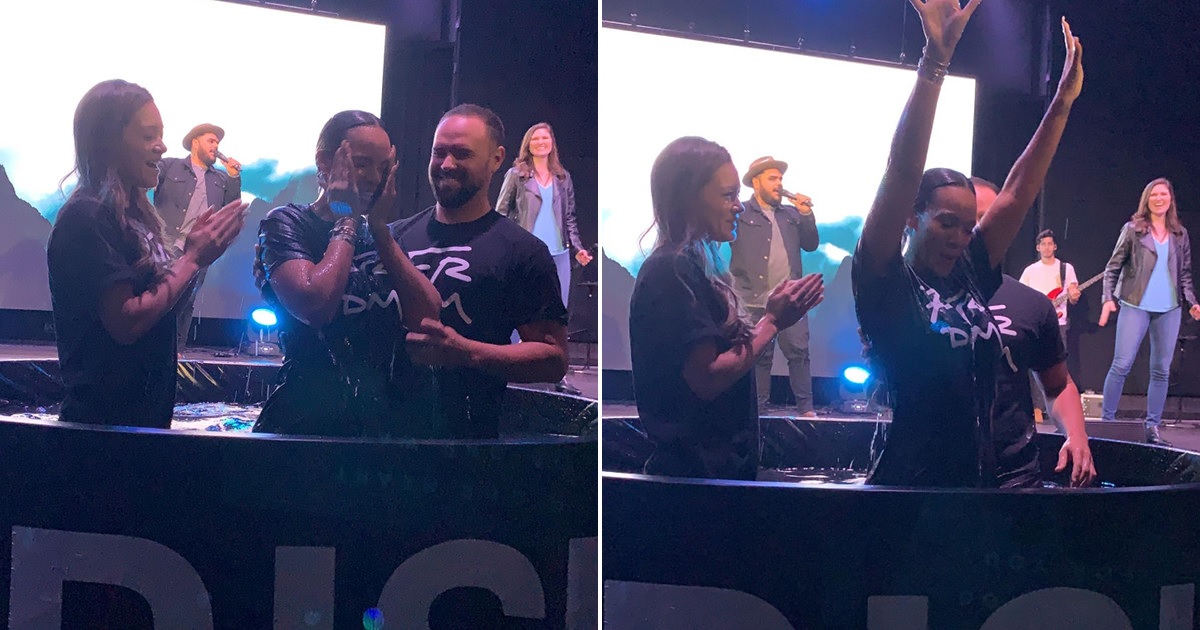 Evelyn Lozada doesn't shy away from an epic argument and is quick to throw hands. However, the Basketball Wives star now says she's ready to turn a new leaf thanks to her new spiritual journey.
Earlier this week, Lozada revealed that she has given her life to Christ and was recently baptized.
"This journey though personal is also about staying true to who I am, who HE is and what truly feeds my soul," she wrote on Instagram.
In an interview with Baller Alert, she discussed how she hopes to make better choices while on her spiritual journey. And that even includes practicing celibacy until marriage.
"I'm done with premarital sex," she said, while reflecting on how she was deeply affected by past high-profile relationships like with athletes Chad Johnson, Antoine Walker, and Carl Crawford.
"I felt like… [in] those relationships I lost a piece of me, every time I had sex [out of wedlock]," Lozada revealed.
And any future man in her life will just have to deal with her new vow of celibacy.
"[W]ith what my journey is, if they're not with it then I feel like it kinda clears out the BS," she added. "That's what I want for my life."
In retrospect, Lozada said she's not proud of her behavior on Basketball Wives and hopes to do better when the upcoming season starts filming.
"I think about things, and I'm like 'Oh my gosh, maybe that wasn't the right way to handle that situation.' Or 'What is my daughter going to think when she sees this?'" she said.
"Whenever we start filming…It's going to be the real true facts because me getting baptized and really wanting to do it for God in the right way, it's going to be not easy. But I'm determined to pass the test."
Lozada notes that many probably are giving her the side-eye and questioning whether she can actually do better, but she seems truly committed to changing.
"No matter what we do, somebody's going to have an opinion," she said. "I'm not living my life for Instagram, Facebook, I'm living my life for my family, my kids, and God and the few friends that I genuinely have, and that's just really it."
Filming for the next season of Basketball Wives is expected to start at the beginning of the year.
Be the first to receive breaking news alerts and more stories like this by subscribing to our mailing list.