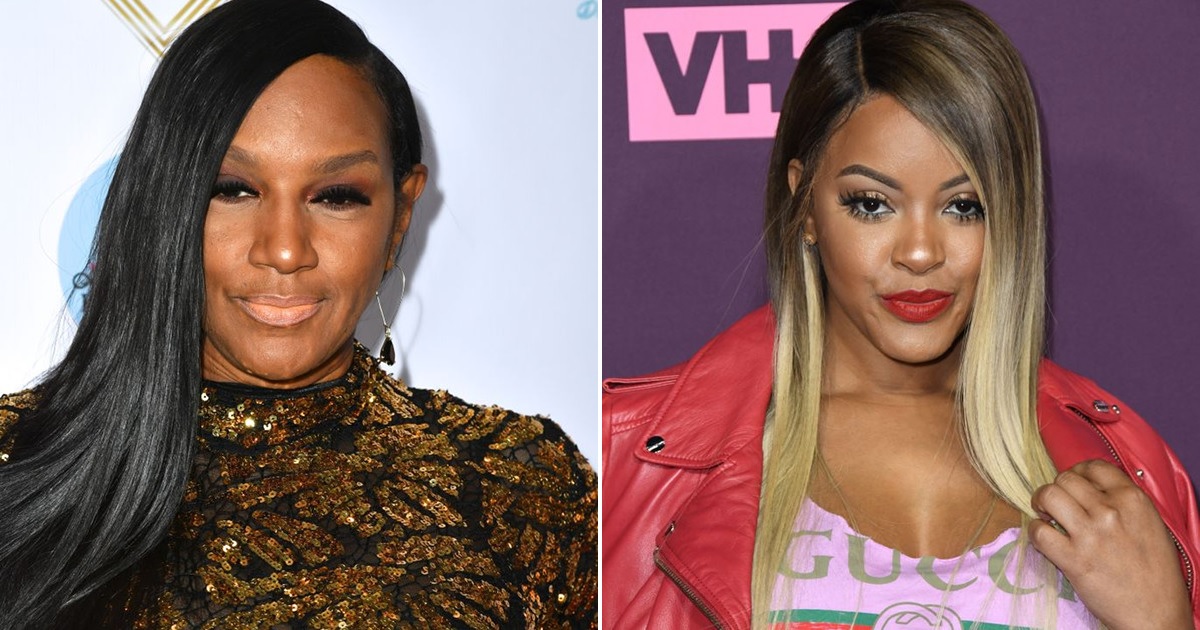 Last month, Jackie Christie shocked fans when she announced that she was leaving Basketball Wives, which is currently filming its eighth season.
Though Jackie seems to be still with the series, we now know what went down that caused her to briefly walk away.
The Jasmine Brand is exclusively reporting that Jackie was recently involved in a physical altercation with one of Malaysia Pargo's family members during a party at a skating rink.
According to the site, Jackie made comments about Malaysia's parenting and lifestyle. This set one of Malaysia's family members all the way off and they confronted Jackie, which ultimately turned physical.
At the time, Jackie took to social media to tell fans that she'd had enough and was quitting the show, which she's been on since Basketball Wives L.A.'s first season back in 2011.
"Awe it's been fun bbw8 saying bye to all the girls 1 by 1. Y'all continue to support them," she wrote.
The caption was accompanied by a video clip and she briefly mentioned the skating rink incident.
"I got into it at the skating rink [A lot of people] want me gone," she said. "Are you guys gonna continue to watch the show? If you do, have fun."
https://www.instagram.com/p/BwaeSDUhyVd/?utm_source=ig_embed
A production source tells Media Take Out that one of Malaysia's "gang-affiliated" cousins attacked Jackie and that Jackie had to be taken to the hospital.
"One of Malaysia's cousins heard Jackie talking and beat her up. It was bad, Jackie hit [the back of] her head on the ground," MTO's source said.
The source also had negative things to say about Malaysia's family.
"A lot of Malaysia's family was at the [skate] party. And Malaysia comes from a ghetto family, with a lot of gang members and such."
Luckily, Jackie was not seriously hurt and only sustained a few scratches. However, the source claimed she quit the show because security failed to protect her during the altercation.
Jackie reportedly only agreed to continue filming the season because production increased security and banned Malaysia's family from filming.
Be the first to receive breaking news alerts and more stories like this by subscribing to our mailing list.