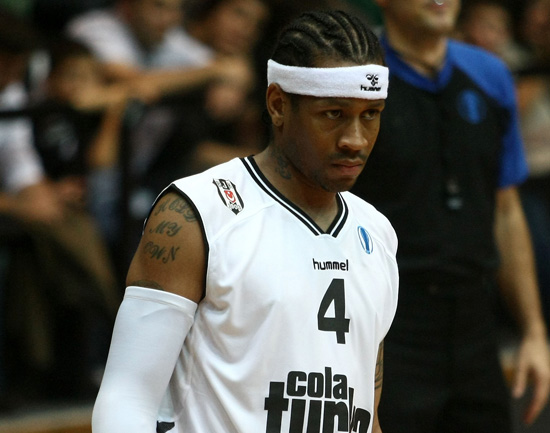 As long as athletes are getting paid millions of dollars to play sports, they will continue to make questionable decisions with their money. Case in point, Allen Iverson.
Recently Iverson became the latest athlete to have a mansion of his foreclosed on. While he was playing for the Denver Nuggets, the former NBA MVP purchased a mansion for nearly $4 million dollars:
Iverson, who bought the 6,848-square-foot six-bedroom, nine-bathroom spread for $3.875 million in January 2008, let the property in the Buell Mansion subdivision slip into foreclosure on an outstanding balance of $2,572,914 owed to Wells Fargo Bank, according to a Notice of Election and Demand for Sale filed Feb. 28 in Arapahoe County. (Source)
Now he'll likely be on the hook to pay foreclosure costs, the default interest, and other expenses associated with foreclosure.
This story just continues the fall from grace for the former NBA scoring champ who's currently recovering from an injury he suffered overseas playing for a Turkish basketball team due to a lack of interest from NBA squads.
Your thoughts?
Be the first to receive breaking news alerts and more stories like this by subscribing to our mailing list.