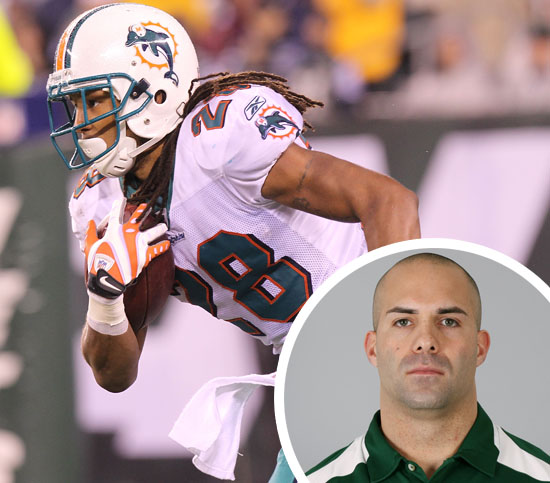 Sal Alosi, an assistant coach for the New York Jets, showed poor sportsmanship when he decided to stick his leg out and trip Miami Dolphins player Nolan Carroll, who was running down the sidelines as he covered a punt during Sunday night's (Dec 12) NY Jets vs. Miami Dolphins football game. Alosi later admitted that the trip was, indeed, intentional.
"I made a mistake that showed a total lapse in judgment," Alosi said in a statement. "My conduct was inexcusable and unsportsmanlike and does not reflect what this organization stands for. I spoke to Coach Sparano and Nolan Carroll to apologize before they took off. I have also apologized to Woody [Johnson], Mike [Tannenbaum] and Rex [Ryan]. I accept responsibility for my actions as well as any punishment that follows."
When all was said and done, the New York Jets ended up losing the game, 10 to 6. Sore losers, much?
Check out the video footage from the incident below!
"I just remember running and then next thing I know I'm on the ground, 'What happened?'" Carroll told ESPN. "I remember I split the double-team and after that couldn't tell you what happened."
SMH…that Sal Alosi dude should be ashamed of himself! Tripping another player just because your team is losing is NOT acceptable by any means. We're glad the Jets ended up losing the game after-all!!!
What do you think?
Be the first to receive breaking news alerts and more stories like this by subscribing to our mailing list.