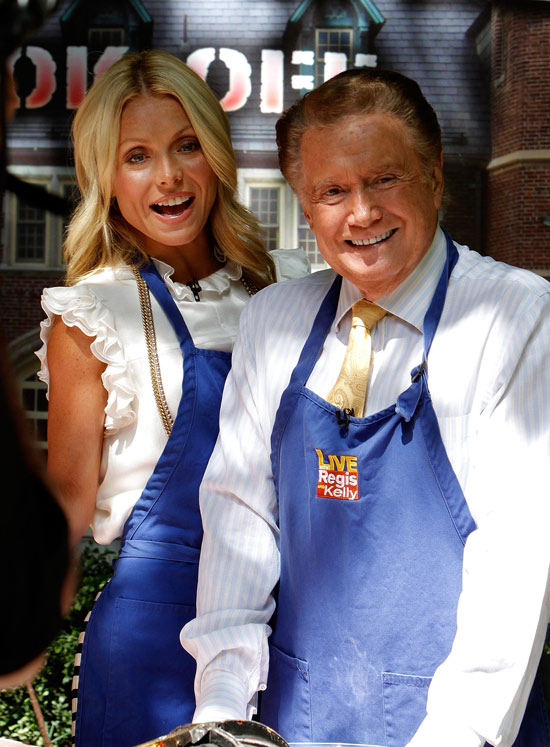 Regis and Kelly are starting to fall apart……..literally.
On Monday's episode of "Live with Regis and Kelly", Kelly Ripa surprisingly came out on set with a pair of crutches and revealed to the audience that she is suffering from a stress fracture in her hip.
"First of all, it looks much worse than it is," Ripa told everyone.
She continued, saying that she visited Philbin's doctor after noticing an excruciating pain in her hip. The talks show host was then immediately ordered to not exercise and get rest for the next couple of weeks.
"So that means no exercise for three to six weeks. Right away I was like, 'What?! There must be a mistake! It'll heal by itself. I don't need any surgery, thank God. I don't need to have anything special done. I just have to sit down."
But Ripa wasn't the only one to have an accident over the weekend…..Regis had a little run in himself. The 79 year-old had to get stitches after slicing his hand trying to open a holiday gift.
"This is serious! A stress fracture of the hip, you can't even see it. This you can see! This is serious!" He told Kelly.
LOL!! Those two always crack us up…
Be the first to receive breaking news alerts and more stories like this by subscribing to our mailing list.