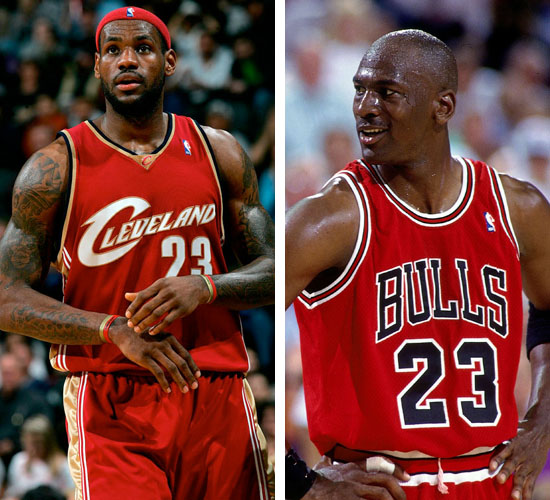 After NBA mega-star Lebron James' controversial decision to join Dwyane Wade and Chris Bosh on the Miami Heat, blogs and Twitter accounts said the basketball player would no longer be compared to Michael Jordan, who stayed with the Bulls through thick and thin and led the team to 6 championships.
Well, Jordan himself recently gave his opinion on James' decision after a charity golf event in Nevada.
"There's no way, with hindsight, I would've ever called up Larry, called up Magic and said, 'Hey, look, let's get together and play on one team. But that's … things are different. I can't say that's a bad thing. It's an opportunity these kids have today. In all honesty, I was trying to beat those guys."
Watch the video of Jordan's diplomatic response below:
Earlier this week, Charles Barkley gave his opinion on the situation to the Arizona Republic, and he didn't bother sugarcoating it:
"Mike and I are in 100 percent agreement on this. If you're the two-time defending NBA MVP, you don't leave anywhere. They come to you. That's ridiculous. I like LeBron. He's a great player. But I don't think in the history of sports you can find a two-time defending MVP leaving to go play with other people."
Be the first to receive breaking news alerts and more stories like this by subscribing to our mailing list.