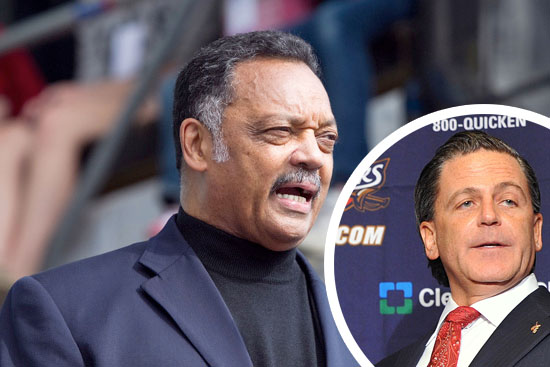 No matter what the situation is, Reverend Jesse Jackson always feels the need to give his two cents on something. Well, this time around, the civil rights activist is after Cleveland Cavaliers owner Dan Gilbert, and he ain't playing no games! During an interview yesterday with Associated Press, Jackson accused Gilbert of speaking as if he was former Cavalier LeBron James' slave master in his open letter to Cavalier fans.
Peep what he told the AP below…
"He speaks as an owner of LeBron and not the owner of the Cleveland Cavaliers. His feelings of betrayal personify a slave master mentality. He sees LeBron as a runaway slave. LeBron is not a child, nor is he bound to play on Gilbert's plantation and be demeaned. He has been a model citizen and has inspired the children of Akron, Cleveland, the State of Ohio and the United States."
We don't have much too say on that… but Dan was kind of harsh in his letter (check it out HERE). A man's gotta do what a man's gotta do!
Be the first to receive breaking news alerts and more stories like this by subscribing to our mailing list.