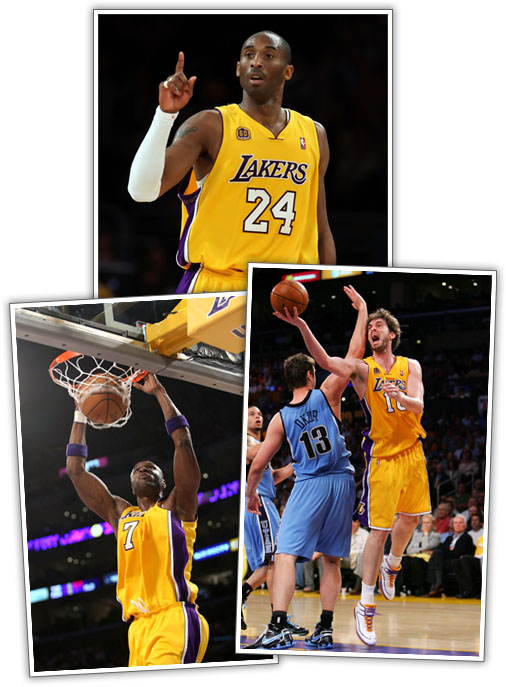 (Photos: Getty Images) The Lakers win again! They can't whoop Kobe at home on his worst night! The L.A. Lakers defeat the Utah Jazz by 7 points in the final score (111-104). Kobe Bryant scored 26 points, 7 assists and 6 rebounds to lead the series (3-2). Kobe responded on the win last night and he said:
"I just had to pick my spots," he said. "I knew I wasn't 100 percent healthy, so I wanted to get us off to a good start, give us an emotional boost. Then in the third quarter, there were moments where I had to pick it up, and I was able to do that. And in the fourth quarter, Lamar [Odom] and Pau [Gasol] took it from there."

Pau Gasol was on point last night scoring a total of 21 points, 8 assists and 6 rebounds. Lamar Odom put 22 points and 11 rebounds. The Jazz can kiss these last few game goodbye because the Lakers are not going to lose these series!
Check post reactions of Game 5.
Game 6 airs Friday (May 16) @ 10:30PM on TNT.
 
Be the first to receive breaking news alerts and more stories like this by subscribing to our mailing list.