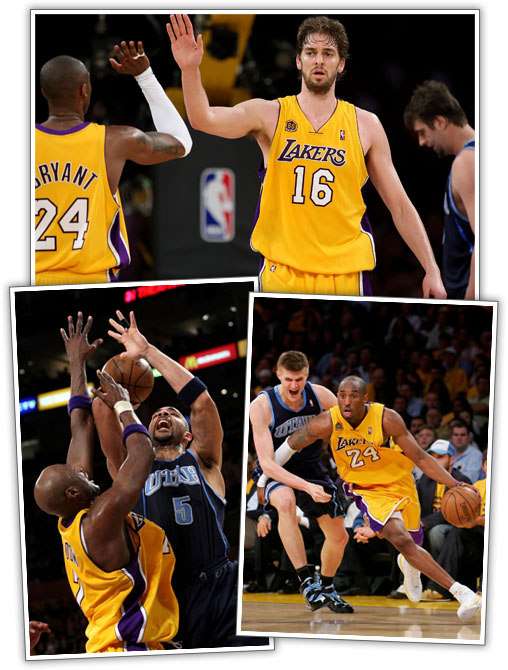 (Photos: Getty Images) The Los Angeles Lakers defeated the Utah Jazz once again which is no surprise. Kobe Bryant still continues to dominate right after winning the MVP award the day before. Kobe lead L.A. to another victory (2-0) with a total of 34 points, 8 rebounds, and 6 assists. The Lakers won by 10 points (120-110) last night. Lamar Odom racked up 19 points, 16 rebounds, and 2 assists. Pau Gasol had 20 points, 5 rebounds, and 5 assists. Kobe was pumped last night for Game 2. After the game he stated how he felt:
"It was an emotional night for all of us," Bryant said after the game. "We haven't seen Staples Center this electric. It gave me goose bumps. You want to ride the momentum, and we were able to do that."
Prepare for Game 3 @ 9 on ESPN.
Be the first to receive breaking news alerts and more stories like this by subscribing to our mailing list.