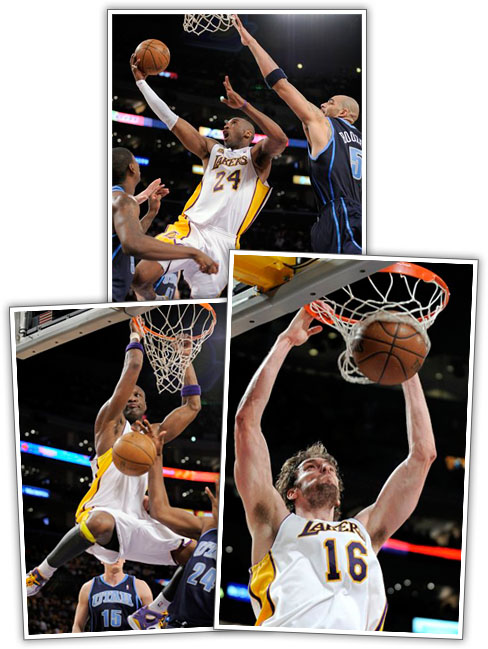 The Los Angeles Lakers win again! With Kobe on the court there's no hope! The Lakers win against the Utah Jazz by 11 (109-98). Kobe Bryant dominates once again with 38 points, 6 rebounds, and 7 assists. Pau Gasol had 18 points, 10 rebounds, and 5 assists. Lamar Odom had 16 points, 9 rebounds, and 3 assists. Kobe Bryant had 23 foul shots and made 21-23 of them. Kobe know he had to bank them free throws:
"You've got to be able to knock those free throws down. They're open looks," said Bryant, "It's my responsibility to knock them down."
L.A. Lakers' coach Phil Jackson was happy about the 1st win at home. Jackson responded at the ending fourth quarter:
"It's an incredible night to have 23 foul shots," Phil Jackson said, "I know that Utah's not going to be happy about it. We'll probably see about half that in the next game, if not less. So for him to do that, it was our biggest scoring threat of the night right there."
The next game between Utah and L.A. is Wednesday (May 7) @ 10:30 on TNT
Be the first to receive breaking news alerts and more stories like this by subscribing to our mailing list.