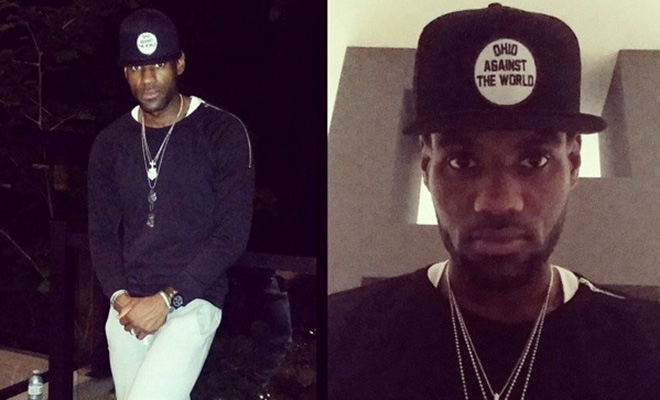 This LeBron James. He skinny.
LeBron skinny because LeBron say "NO!" to carbs. LeBron say "BAD CARBS! YOU NOT MAKE ME BIG NO MORE."
Now LeBron eat things with less carbs and he stay skinny.
LeBron James decided to cut carbs this summer & dropped significant weight as tweeted photo shows: http://t.co/bpbGvYi5Bx

— Brian Windhorst (@WindhorstESPN) August 4, 2014
Why so skinny, Bron-Bron?
This guy got answers:
Maybe skinny LeBron has LeBola.

— Nathan (@stockejock) August 6, 2014
h/t: Deadspin