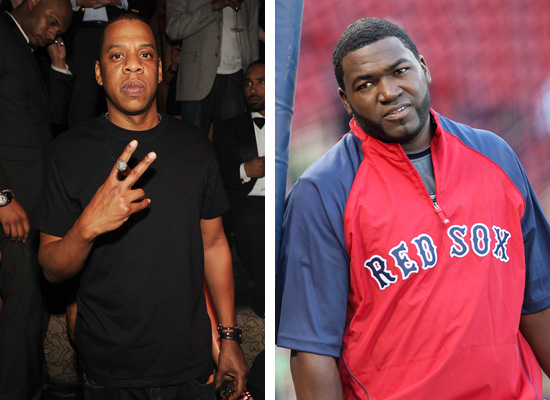 Jay-Z plays no games when it comes to his money. The Yankee fan is suing Boston Red Sox slugger David Ortiz after it was discovered that Ortiz opened a club in the Dominican Republic called "Forty-Forty" Hmmm… sound familiar? Well Jay has clubs in New Jersey and New York City called the "40/40 Club" and he feels that Ortiz stole his idea and is trying to make some money off of it.
Ortiz's lawyers claim that the similar names are simply a coincidence, but Jay-Z's lawyers beg to differ:
"David Ortiz was at the club at least twice, and certainly knew of it" says Peter Raymond of the firm ReedSmith.
In addition to all this, Ortiz's club claims that it is the hangout destination of several celebs including Alex Rodriguez, Mariah Carey, and even Jay-Z's wife Beyonce. But that also sounds like the 40/40 Club's crowd. Maybe that's just a coincidence too? Not! …