Tag: The Marathon clothing store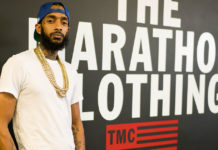 Nipsey Hussle's Marathon Clothing store has reported a massive increase in sales since the rapper's shooting death in March.
If you're looking for a visual representation of Nipsey Hussle's impact, look no further than this awe-inspiring video showing thousands of the rapper's fans and supporters gathered around his hearse as it arrived at Hussle's The Marathon clothing store in Crenshaw.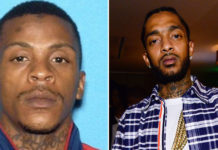 A second surveillance video released online showing Nipsey Hussle's final moments alive shows that his shooter kicked him in the head after gunning him down.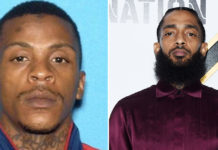 The LAPD announced late Monday night (Apr. 1) that a 29-year-old man named Eric Holder, who goes by the rap name "Shitty Cuz," is wanted for homicide in Nipsey Hussle's shooting death.
It's being reported that at least one person was stabbed and multiple people were injured late Monday night (Apr. 1) in a stampede at a vigil held for Nipsey Hussle near the rapper's The Marathon clothing store where he was shot and killed Sunday afternoon.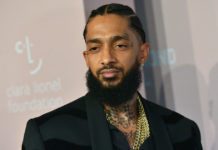 An LAPD source said that homicide detectives have identified the person who murdered Nipsey Hussle as someone he knew.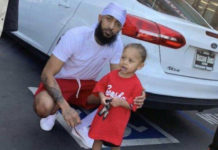 The last known photo of Nipsey Hussle was taken outside of his South Los Angeles clothing store just moments before he was shot and killed Sunday (Mar. 31). The photo shows the rapper posing with a young child.