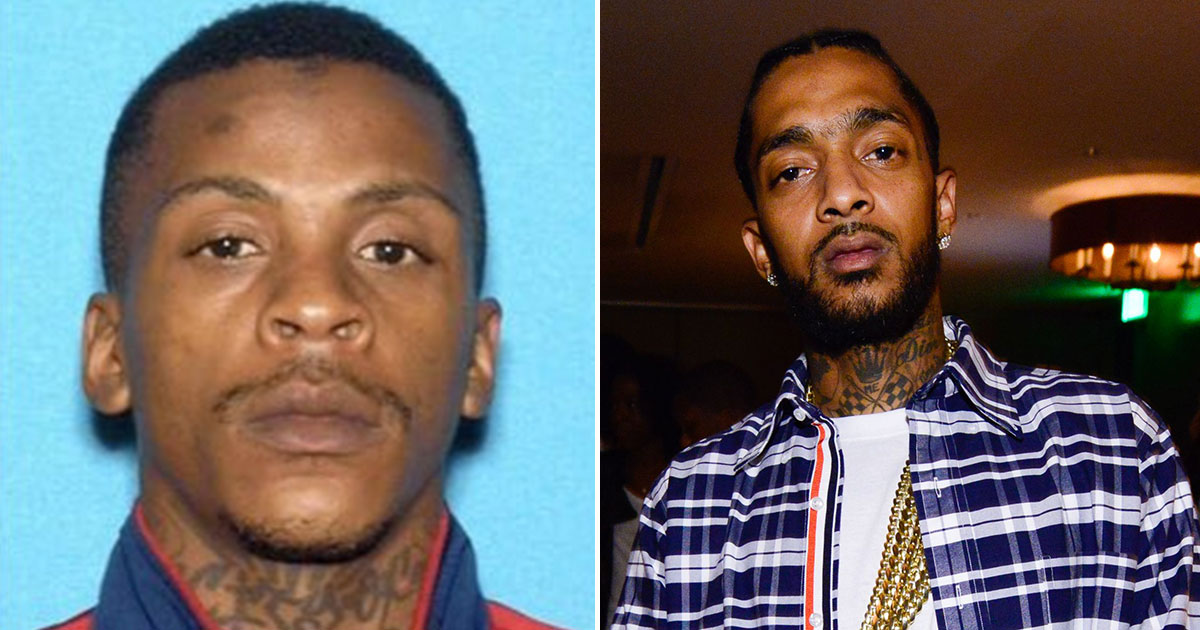 A second surveillance video released online showing Nipsey Hussle's final moments alive shows that his shooter kicked him in the head after gunning him down.
As we reported yesterday, Eric Holder (aka "Shitty Cuz") was identified by the LAPD as the man who shot and killed Nipsey Hussle.
He was taken into custody outside a mental health facility in Los Angeles hours later. Sources say Holder was at the facility seeking treatment before he was arrested.
TMZ released a second surveillance video showing Holder opening fire three separate times on Nipsey Hussle.
Holder shoots Nipsey once, starts walking away, and then comes back a second time to shoot again. He returns a third time and fires once again.
After the third time, he kicks Nipsey and runs toward the back alley, where police say he hopped in a getaway vehicle driven by a woman who later turned herself in. The woman reportedly told police she had no idea what Holder had done and is an innocent party.
Nipsey and Holder reportedly had a tense conversation prior to the shooting, in which Nipsey allegedly asked him if he was a snitch because that's what the streets were saying. Feeling disrespected, Holder went to get a gun and returned to get revenge on Nipsey.
Nipsey was shot and killed Sunday (Mar. 31) in front of his The Marathon clothing store in the Crenshaw area of Los Angeles. He was 33 years old.
Be the first to receive breaking news alerts and more stories like this by subscribing to our mailing list.