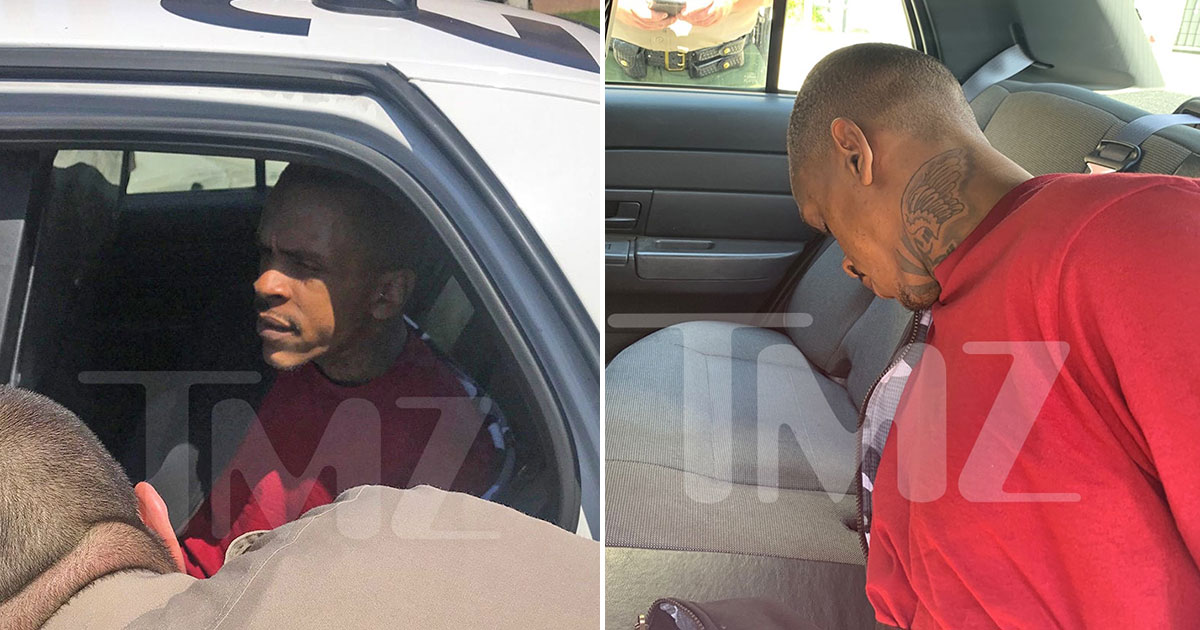 Eric Holder, the 29-year-old man accused of shooting and killing rapper Nipsey Hussle, has been arrested and taken into police custody.
According to reports, Holder, who also goes by the rap name "Shitty Cuz," was caught by deputies around 1:00 p.m. PST in the 9900 block of Artesia Boulevard.
Video footage showing Holder's arrest was shared on social media.
I don't know how true this is but I think they got Eric holder bitch ass in custody! pic.twitter.com/leWngydNZb

— Millionaire Murda? (@Murdaiish1) April 2, 2019
Holder's arrest comes just hours after police announced him as the murder suspect.
LAPD Chief Michel Moore said in a press conference Tuesday that Holder approached Hussle and the other men he was with several times Sunday afternoon (Mar. 31) at Hussle's The Marathon clothing store and spoke with them. Holder then returned with a gun around 3:20 p.m. and opened fire, hitting Hussle and the two other men.
"Mr. Holder walked up on multiple occasions and engaged in a conversation with Nipsey and the others that were there," Chief Moore said. "He left and subsequently came back armed with a handgun, and purposefully and repeatedly fired, striking and killing Nipsey Hussle."
Following the shooting, Holder fled the scene in a 2016 Chevy Cruze driven by an unidentified woman, who has since turned herself in to police, TMZ reported.
Hussle and one of the other injured men were taken to the hospital, but the third man was treated at the scene and refused to be taken to the hospital. Hussle was pronounced dead at the hospital. The other two men haven't been publicly identified.
Chief Moore said that Holder and Hussle had been engaged in some kind of dispute but didn't specify the details of said dispute.
"At this point in our investigation, based on witness statements, and the background of those that we've identified, we believe this to be a dispute between Mr. Hussle and Mr. Holder," Moore said, adding, "It appears to be a personal matter between the two of them in regards to a dispute, and I'll leave it at that."
Despite Holder and Hussle's gang affiliations, police don't believe the shooting was gang-related and simply a personal matter between the two men.
Be the first to receive breaking news alerts and more stories like this by subscribing to our mailing list.