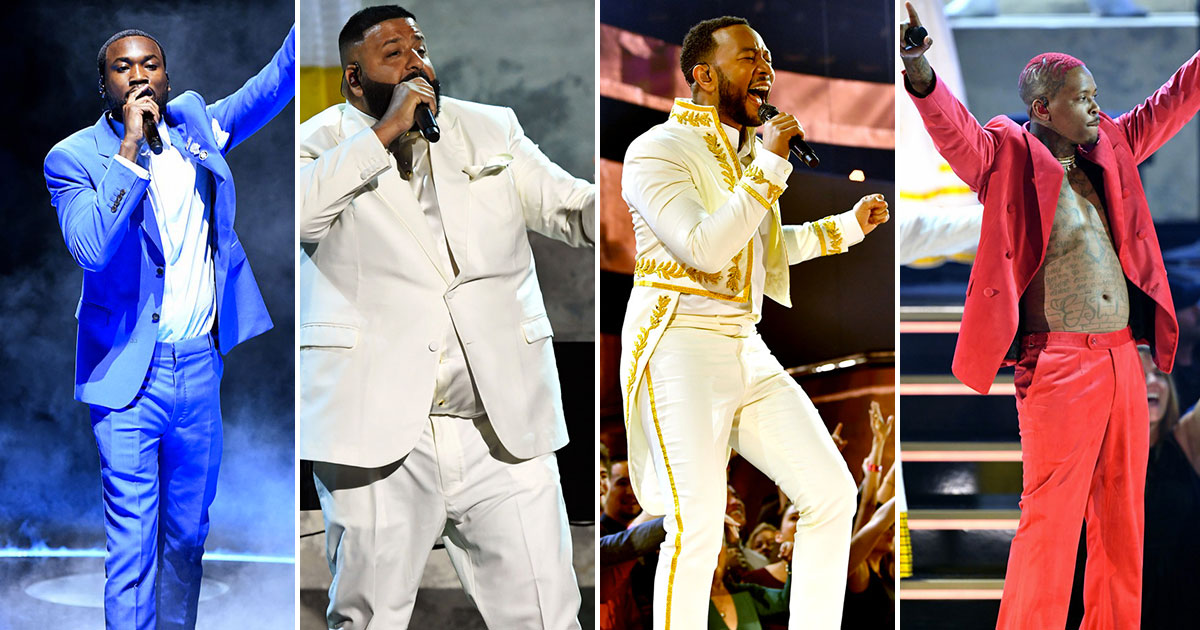 Given that the Grammys takes place in Nipsey Hussle's turf, Los Angeles, it should have been no surprise that a slot was carved out to pay tribute to the late West Coast rapper.
Meek Mill, who seemingly has recovered from his near altercation with Nicki Minaj's husband, opened up the tribute with a heartfelt verse.
John Legend banged on the ivory keys and DJ Khaled hollered like he was MCing the baddest party in heaven.
Nipsey's presence, as expected, played out on screen and through a recording from the "Higher" music video.
The biggest moment was when YG, who was fresh out of the slammer, was able to make it at all. His presence was a giant question mark leading up to the Grammys so the fact he stepped foot on the stage was a pleasant surprise.
Billboard chart-topper Roddy Rich, another very close friend of Nipsey's, and Gospel superstar Kirk Franklin also shared to stage to tribute Nip.
At the end of the performance, a photo of Nipsey and Kobe Bryant was shown side-by-side on the giant screen.
"Long live Nip. Long live Kobe. The Marathon continues," DJ Khaled said as Nipsey's family, including his girlfriend Lauren London, cheered from the crowd.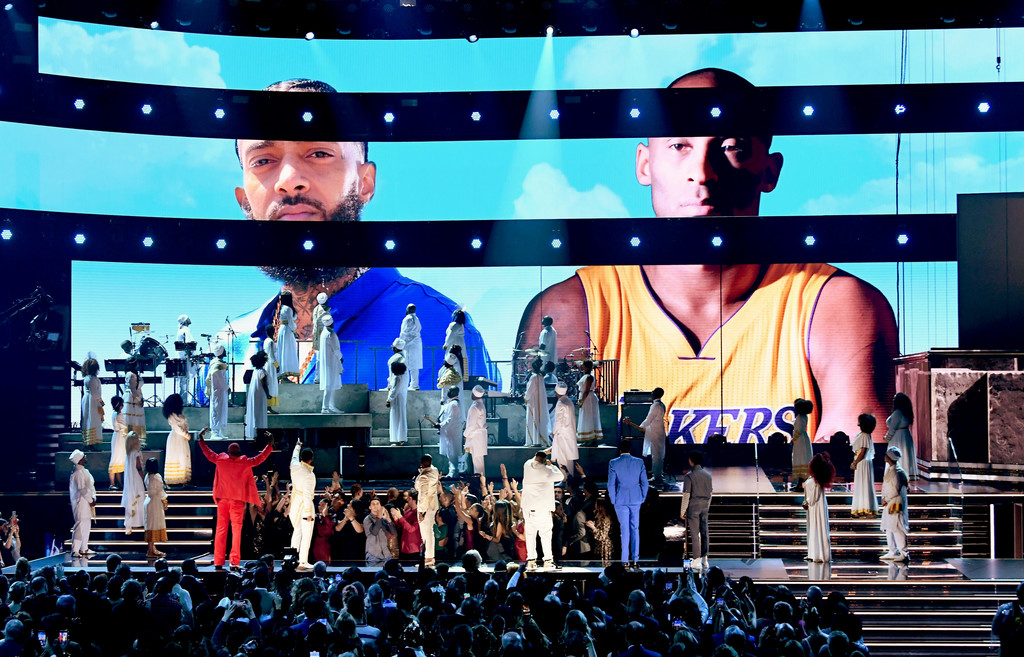 Overall, it was a pure, angelic and divinely inspired revival in honor of Nipsey's legacy. For those who revere Nipsey's ministry, this was a beautiful sendoff on music's biggest stage.
Be the first to receive breaking news alerts and more stories like this by subscribing to our mailing list.