Lizzo says she's sick and tired of her activism being put in a box.
During his Easter Sunday philanthropic effort, the mogul faced heavy backlash on social media after he abruptly stopped Lizzo from twerking, while having no issues when reality star Draya Michele later twerked during the IG session.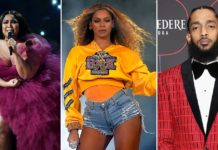 The 2020 Grammy Awards are just kicking off, hosted by Alicia Keys. However, with so many categories and nominations on music's biggest night, some of the awards have already been handed out.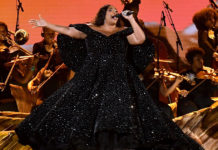 The most nominated artist of the night dedicated her performance to Kobe Bryant, who tragically died in a helicopter crash just hours before the ceremony, along with his 13-year-old daughter and seven other passengers.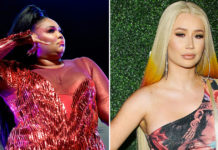 Once again, the controversial white female rapper has sparked the ire of the latest black female rapper on top. But Iggy swears she's just playing. Do you believe her?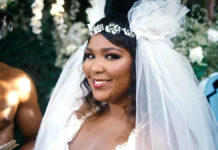 Lizzo is already a talented singer, songwriter, rapper, dancer, actress, flutist, and 100% that bitch (according to her DNA test). But now, she can add scoring a No. 1 single on the Billboard Hot 100 to her growing resume.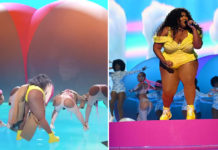 Your favorite plus-size singer/rapper of 2019 stormed the stage in a mean bodysuit and in front of a massive inflatable ass to razzle and dazzle the crowd.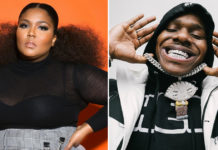 While some Lizzo fans instantly fell in love with the remix, others decided they could've lived without DaBaby's braggadocious bars.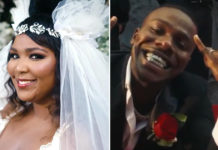 2019 has been VERY good to both Lizzo and DaBaby ... so it's only right that the two artists team up for a collaboration.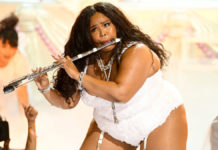 2019 has been very kind to Lizzo, and she continued her winning streak this year with an impressive performance of her "Truth Hurts" single at the 2019 BET Awards Sunday night (Jun. 23).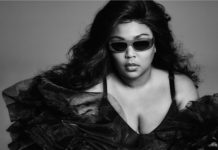 Lizzo is one of the hottest new artists on the scene right now and all of the buzz surrounding her major label debut has landed her on the cover of V magazine's annual music issue.