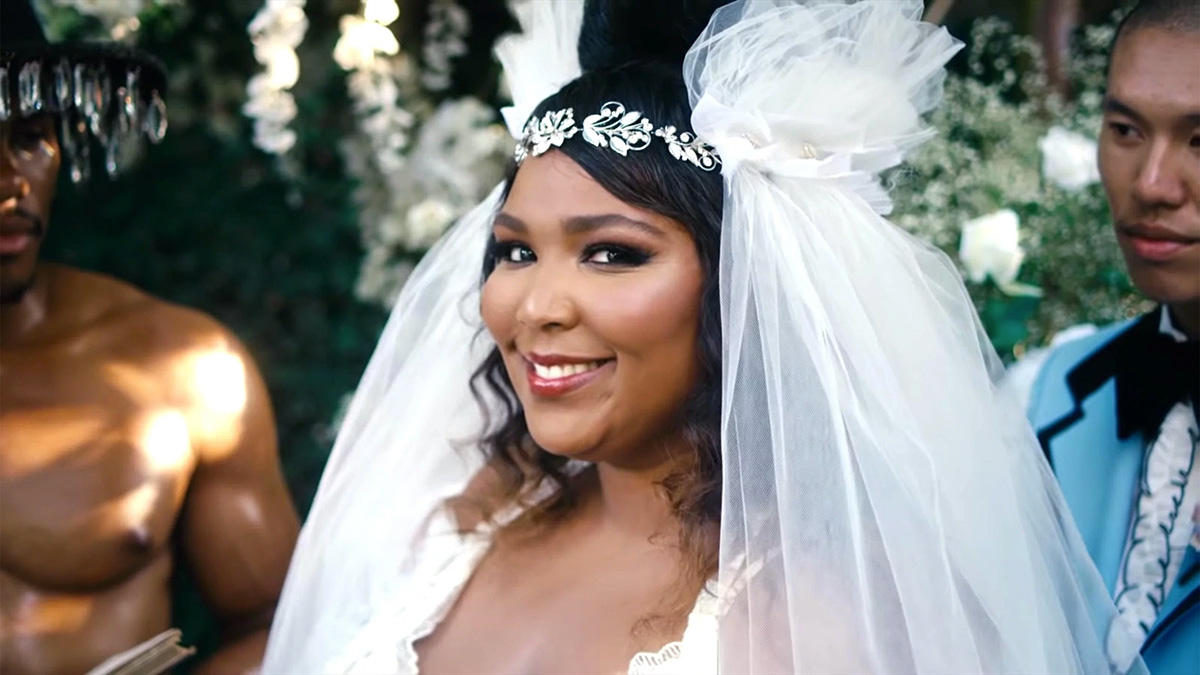 Lizzo is already a talented singer, songwriter, rapper, dancer, actress, flutist, and 100% that bitch (according to her DNA test). But now, she can add scoring a No. 1 single on the Billboard Hot 100 to her growing resume.
Billboard.com reports Lizzo's hit single "Truth Hurts" is now the number one song in the country after leap-frogging from No. 3 last week to No. 1 this week after spending 17 weeks on the charts.
Lizzo celebrated the news on Instagram, writing in all caps: "WE'RE NUMBER 1. THIS IS A W FOR ALL OF US. ANYBODY WHO EVER FELT LIKE THEY VOICE WASN'T HEARD. ANYBODY WHO FELT LIKE THEY WEREN'T GOOD ENOUGH. YOU ARE. WE ARE. CHAMPIONS."
The single, which was initially released back in 2017, debuted at #50 the week of May 18th, and has been on a steady climb ever since.
After gaining momentum in recent months with high profile performance spots on the BET Awards, the Today Show and the MTV Video Music Awards last Monday, along with a remix featuring rising rap superstar DaBaby, the song has gained millions of streams and radio impressions, and digital downloads in the high thousands.
According to our friends over at That Grape Juice:
The song amassed 34.4 million US streams, 98.4 million radio impressions, and sold 53,000 digital downloads. All in the last tracking week.
Impressive.
Even more amazing is the fact that the song is two years old.
Lizzo (born Melissa Viviane Jefferson, in Detroit) originally released the song in September 2017. However, it received renewed attention after being featured in the Netflix film Someone Great, which premiered this April.

The song was subsequently added to Lizzo's 2019 LP Cuz I Love You, which debuted at No. 6 on the Billboard 200 in May.
Lizzo revealed in an interview with People back in July that prior to the recent massive success of "Truth Hurts," she went into a deep depression and considered quitting music, but was able to overcome those feelings with the help of the people in her inner circle.
"It was a long road," the 31-year-old said about her career.
"The day I released 'Truth Hurts' was probably one of the darkest days I've had ever in my career. I remember thinking, 'If I quit music now, nobody would notice. This is my best song ever, and nobody cares,'" she recalled.
"I was like, 'F**k it, I'm done.' And a lot of people rallied; my producer, my publicist and my family, they were like, 'Just keep going because this is the darkest before the dawn.'"
She added: "Now the song that made me want to quit is the song that everyone's falling in love with me for, which is such a testament to journeys: Your darkest day turns into your brightest triumph."
Be the first to receive breaking news alerts and more stories like this by subscribing to our mailing list.