Travis McMichael, Gregory McMichael and William "Roddy" Bryan Jr.—the three white men who killed Ahmaud Arbery—will spend the rest of their lives in prison, with two of them having absolutely ZERO chance of being granted parole.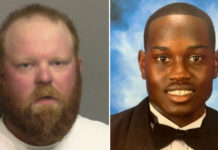 During a court hearing for Travis McMichael, Gregory McMichael and William "Roddie" Bryan Jr., a detective with the Georgia Bureau of Investigation testified that Bryan said he heard Travis call Arbery the n-word after shooting and killing him.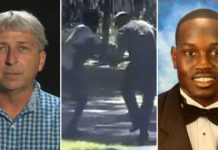 50-year-old William "Roddie" Bryan Jr., the man who filmed the deadly shooting of Ahmaud Arbery has been arrested by the Georgia Bureau of Investigation, the agency announced in a news release.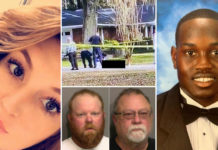 The sister of the man charged with hunting down and fatally shooting Ahmaud Arbery admitted to posting photos of Arbery's body on social media after the killing because she's a fan of "true-crime," a new report says.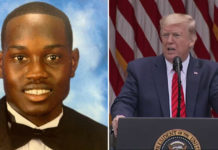 During a briefing at the White House on Monday (May 11), Trump praised Ahmaud Arbery's appearance in a photo released by his family that showed him wearing a tuxedo.
A police lieutenant told CNN that there was just ONE burglary incident—not several, as the McMichaels said—reported in the Brunswick, Georgia, and that was on January 1st, nearly two months before the shooting.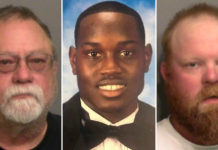 Gregory and Travis McDaniel have been arrested and charged for the death of Ahmaud Arbery, the Georgia Bureau of Investigations announced in a press release.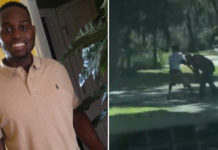 Video footage showing the fatal shooting of Ahmaud Arbery—the unarmed 25-year-old black man who was chased down by two white men while jogging in Brunswick, Georgia—has surfaced, prompting a call for the grand jury to review the case.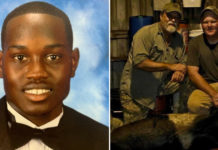 Two white men—a father and son—chased down and fatally shot Ahmaud Arbery, a 25-year-old black man running through a Georgia neighborhood. However, a prosecutor said the pursuers shouldn't face any charges because the state's citizen's arrest law says they were justified.