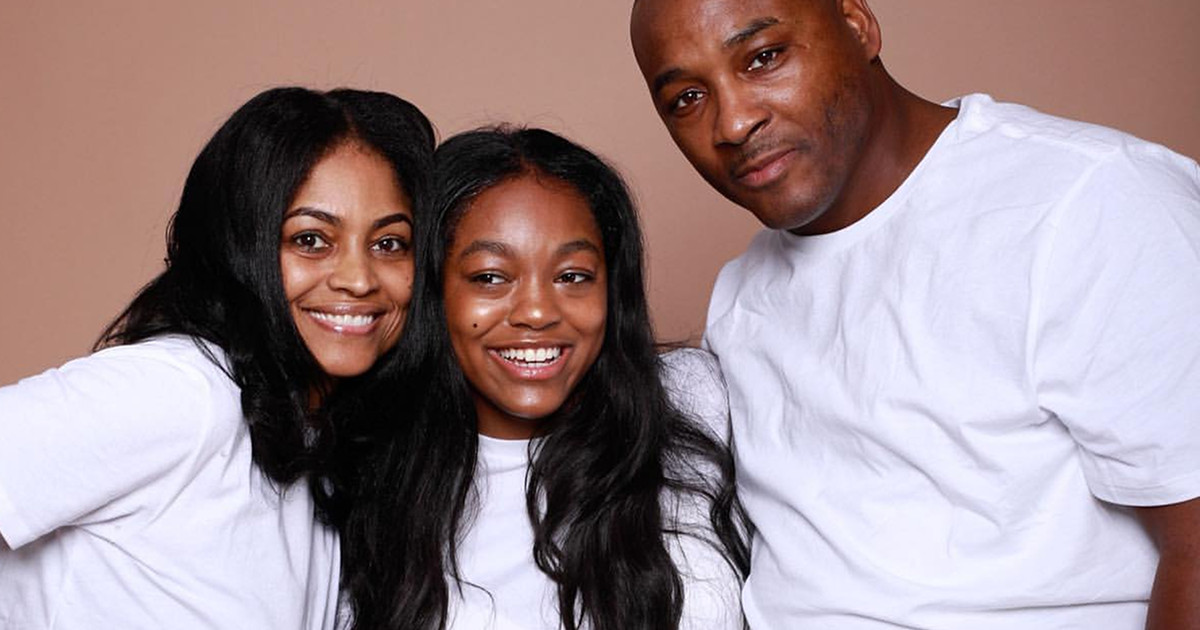 Azriel Clary has reunited with her family and they couldn't be happier.
R. Kelly's former live-in girlfriend shared several photos with her parents and family on social media on Monday (Jan. 13). The matching outfits, dancing, and big smiles on everyone's faces speak for themselves.
"Surprise. Let the healing process begin," she captioned the photo series.
Azriel thanked all of her supporters in the post's caption and even gave her  family a shoutout, asking her followers to follow them as well.
"Love yall and thank y'all. I even thank everyone who follows me.. because you all believed in me when I could not believe for myself," she wrote.
The 22-year-old left home to live with Kelly when she was just 17. Her parents, Angelo and Alice Clary, tried to reach her, but Azriel had cut off contact—until now. They are overjoyed to have her back.
"We are just enjoying these moments right now … enjoying being reunited as the Clarys," Angelo told TMZ.
TMZ is also reporting that Azriel will be seeking professional help to recover from the alleged abuse and trauma she suffered while living with Kelly.
Sources tell the site Azriel feels she was "brainwashed, manipulated and mistreated by Kelly." Her parents are now helping her look for qualified therapists and counselors to help heal.
"I never thought me and victim would ever be in the same sentence because I was too in denial.. but once you realize, you realize," Azriel said last week.
Azriel's reunion with her family and her decision to seek treatment comes days after she got into a physical fight with Kelly's other girlfriend, Joycelyn Savage.
The fight was caught on video and Azriel was overheard accusing Savage of having sex with her when she was a minor.
Savage was charged with battery.
Sources say Azriel is contemplating cooperating with the federal cases against Kelly, but has some trepidation because she's repeatedly lied to the feds and has signed NDAs with Kelly.
Be the first to receive breaking news alerts and more stories like this by subscribing to our mailing list.