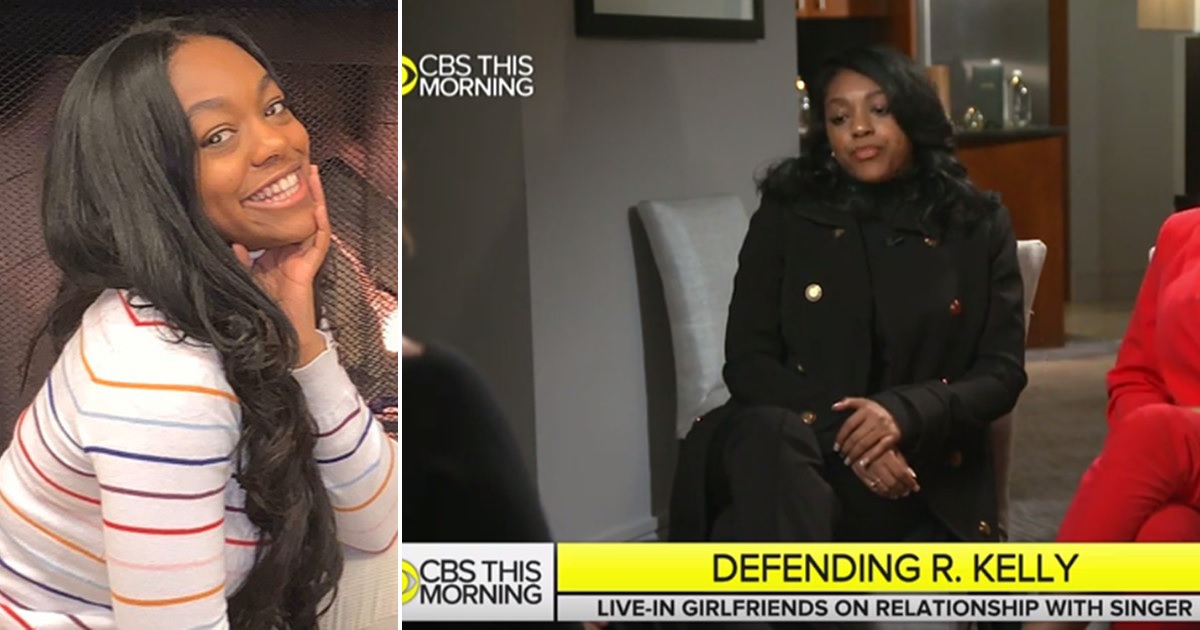 Days after a heated confrontation that left Joycelyn Savage facing battery charges, R. Kelly's once-loyal girlfriend, Azriel Clary, is back in contact with her family and even considering helping the feds in their cases against Kelly.
Clary, 22, recently moved out of Kelly's Trump Tower condo she shared with Savage in Chicago. And now that she is slowly excommunicating herself from Kelly's circle, it's being reported that she wants to cooperate with law enforcement, but fears the repercussions.
Sources tell TMZ that Clary has recently "come to a realization that Kelly played mind games and manipulated her."
As Kelly sits in jail awaiting trial for alleged sexual misconduct with underage girls, Clary wants to help with the case, but she's hesitant because she has given several false statements to federal agents on Kelly's behalf.
Clary has also signed NDA agreements with Kelly and is scared that he and his legal team will come after for turning against him.
During the fight with Savage—which was caught on Clary's Instagram Live—Clary accused both Savage and Kelly of having sex with her when she was a minor. She told Savage that she was going to jail because of it.
In separate parts of the video, she also claimed that Kelly had been lying to the public about his innocence and said that he often had her and Savage to lie for him as well, including during the explosive interview with Gayle King.
TMZ reports that federal agents are not currently involved in the battery case between Clary and Savage, but agents may interview Clary if deemed necessary.
As of now, Clary is back in contact with her family.
"The battle is won because she's still here, she's still alive, she's still breathing and though she lost a few years of her life, she's still here to tell her story," Azriel's mother, Alice Clary, told People magazine.
"Because I chose not to keep her secluded in her life, she's here now and we're able to say the victory is won because she finally came to her senses," Alice added.
Be the first to receive breaking news alerts and more stories like this by subscribing to our mailing list.