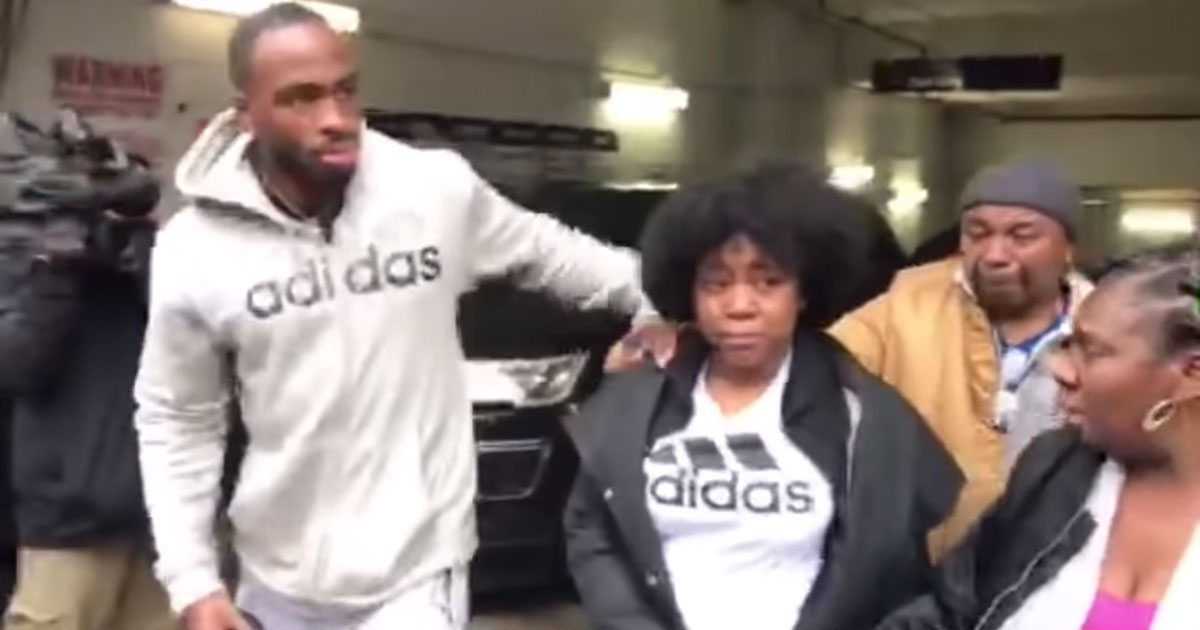 ---
UPDATE (4:40 P.M.): Good news! Karol Sanchez, the 16-year-old girl who was apparently kidnapped right in front of her mother while walking in the Bronx Monday night (Dec. 16), has been found safe.
Police said Sanchez was reunited with her family Tuesday afternoon (Dec. 16) and she's being interviewed by authorities.
Her picture was all over the neighborhood where she was taken, and people immediately recognized her as she walked with an officer towards a parking garage, CBS New York reported.
"We was at the pole over there, looking at her picture, and we walked up the block, she was crossing the street to the cop car, and I was like 'Yo, that's her right there,'" Tommy Feliciano said.
"She was shaken up. She was bending over, grabbing her knees, and discussing with the police. And that's when they took her into the parking garage for questioning," said Zani Koxha.
"It's breathtaking because she's home for the holidays. She's safe," said Moises Rivera added.
Residents had been worried about Sanchez all day as they kept a close eye on their own children.
They also worried about Sanchez's mother, who witnesses said was visibly and audibly distraught after her daughter was taken right in front of her.
"She was just screaming 'My daughter, my daughter, my God, someone please help me.' She was screaming hysterically. And I was looking, wondering what was going on. She was just screaming in the street," one witness said.
Of Karol Sanchez's condition, one family member told CBS NY: "They didn't touch her. She's fine."
---
Original story:
New York State Police have issued an amber alert after a group of men kidnapped a 16-year-old girl in the Bronx, and the whole thing was captured on surveillance video.
NY Police said Karol Sanchez was walking with her mother around 11:20 p.m. along Eagle Ave. near East 156th Street in the Melrose area when a tan four-door sedan pulled up beside them.
The surveillance footage shows two men jumping out of the car before grabbing Karol and forcing her into the vehicle. Karol's mother tried to intervene to save her daughter, however, she was violently pushed to the ground as the men sped off.
Police said there were a total of four men in the vehicle, which went east on E. 156th Street after the abduction.
Sanchez is described as 16 years old, 5 feet 5 inches tall, 150 pounds with short black hair and brown eyes. She was last seen wearing a blue bubble jacket, white undershirt, blue jeans, black shoes, and a white backpack.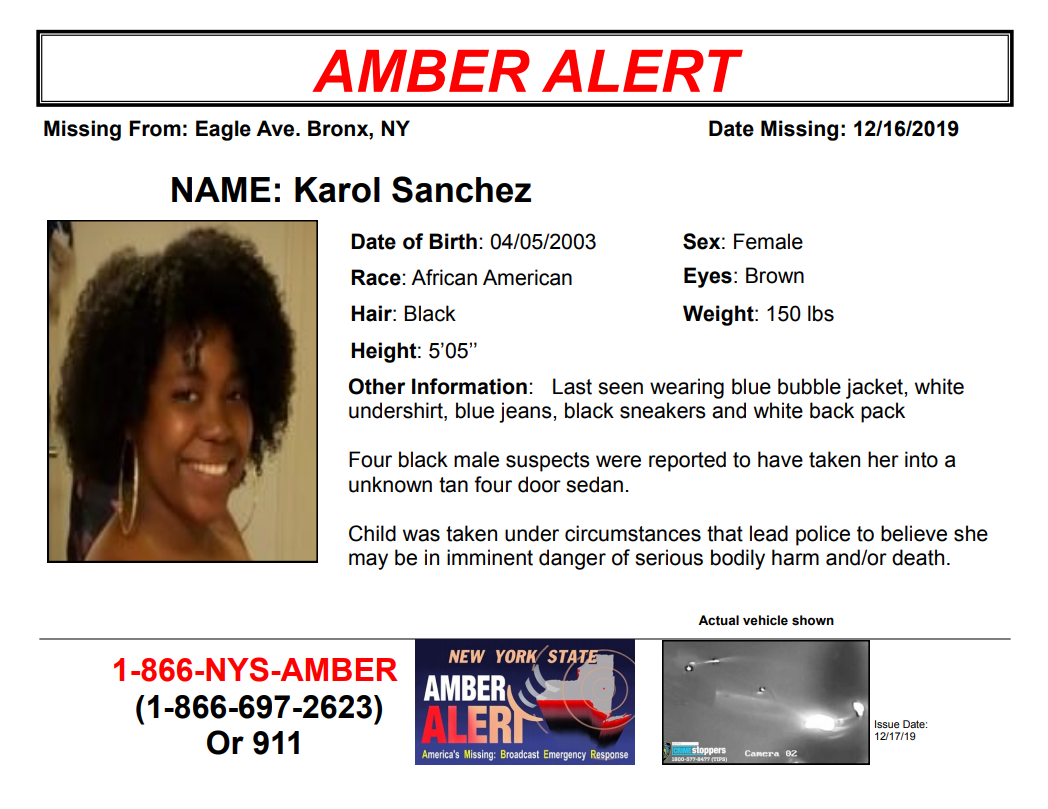 Anyone with information about the abduction has been asked to call 911, New York State Police at 1-866-NYS-AMBER (1-866-697-2623) or the NYPD at 1-800-577-TIPS (8477) or 1-888-57-PISTA (74782) for Spanish.
You can also submit an anonymous tip via the Crime Stoppers website, by tweeting @NYPDTips or by texting 274637.
Be the first to receive breaking news alerts and more stories like this by subscribing to our mailing list.