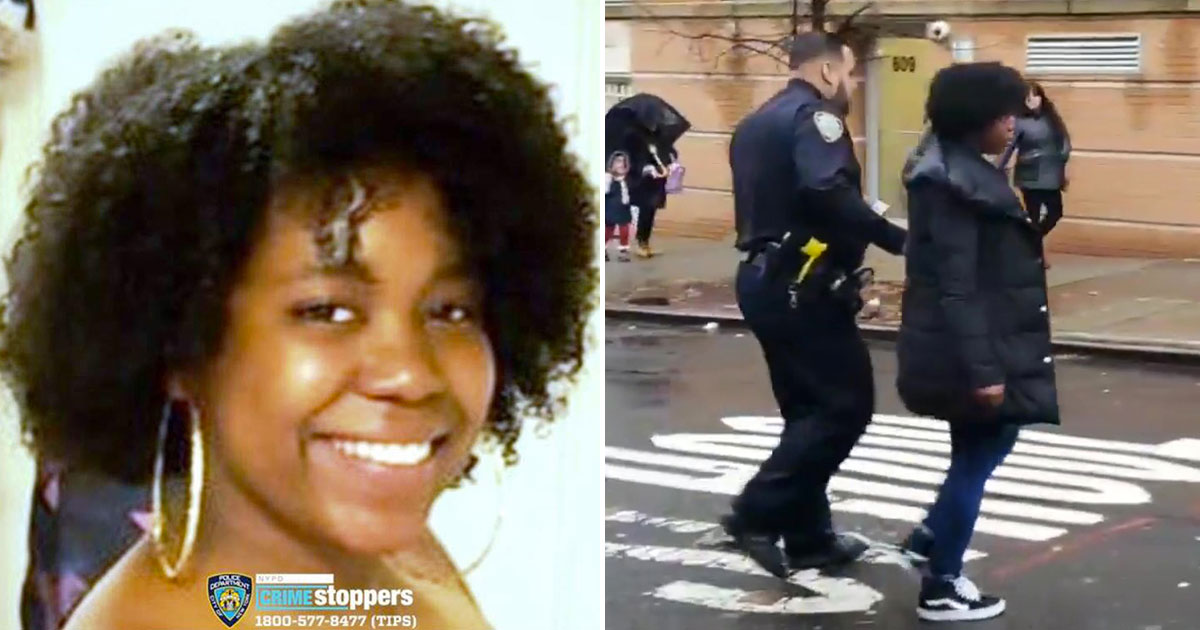 The 16-year-old girl who was apparently kidnapped late Monday night (Dec. 16) while walking with her mother in the Bronx staged the whole thing, sources say.
CBS New York reports that Sanchez confessed to staging the kidnapping incident after she was reunited with her family on Tuesday.
Blurry surveillance footage showed the allegedly staged abduction, in which four men in a sedan pulled up to Sanchez and her mother, grabbed the girl and pushed the mom to the ground.
An amber alert was issued by the New York Police Department and the neighborhood was flooded with posters showing Sanchez's picture.
Around 2:30 p.m. Tuesday, Sanchez showed up at the scene and turned herself in to police. Not long afterward, she was reunited with her family.
Sources say Sanchez allegedly staged the incident with four accomplices all because she was "unhappy" due to family issues.
A source told the New York Daily News Sanchez staged the abduction as a way to "get away from her strict mom."
Sources said the mom wanted to move the family back to her native country, Honduras, and Karol didn't want to go.
After the teen and her "kidnappers," who all turned out to be friends of hers, found out their stunt had made national news and was the talk of social media, they gave up on their hoax.
"Once they realized what they did, with the amber alert on their phones, it was like, 'Oh, sh*t, we got a problem,'" said NY Daily News' source.
Police said no charges have been filed at this time, and they are looking for Sanchez's four male accomplices.
NYPD officials said they want to talk to everyone involved before deciding who, if anyone, to charge.
Be the first to receive breaking news alerts and more stories like this by subscribing to our mailing list.