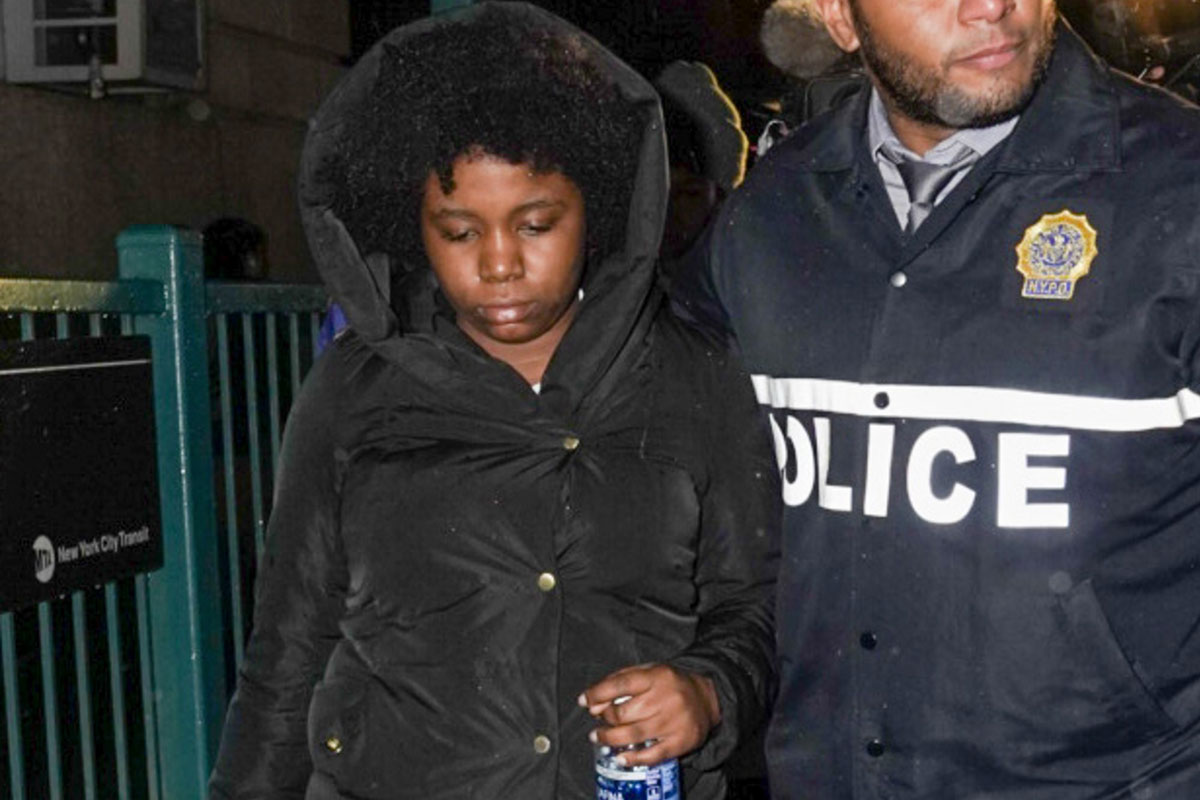 As new details emerge in the staged kidnapping case of Karol Sanchez, it's being reported that the 16-year-old told police she faked her abduction so that she could be with her 23-year-old boyfriend, who is a reputed member of the Crips gang.
Blurry surveillance footage captured a harrowing scene Monday night just before 11:30 p.m. in which two men emerged from a beige sedan and snatched Karol Sanchez out of the street as she walked with her mother along Eagle Avenue in the Melrose area of the Bronx.
The mom tried to fight the men off, but she was shoved to the ground as they forced Sanchez into the car, which contained another two men, and sped off down East 156th Street, police said.
The New York Police Department quickly issued an Amber Alert, and the neighborhood was flooded with posters showing Sanchez's picture.
Less than 24 hours later, around 2:30 p.m. Tuesday, Sanchez reappeared at the same spot where she was "abducted" the night before and turned herself in to police.
It was at that point that Sanchez admitted to authorities that she staged the whole thing with four male accomplices, who all turned out to be friends of hers, with one of them believed to be her gangbanger boyfriend.
According to the New York Post, Sanchez's boyfriend—whose name is being withheld because he hasn't been charged with a crime in the staged kidnapping case yet—has a number of prior arrests on his record, including one for murder and another for attempted murder.
Police sources said Sanchez's fake kidnapping was a plan concocted by the couple so that they could be together.
Sanchez was also upset that her mother planned to uproot the family from NYC to return to her native country Honduras.
"Her mother wanted to move them back to Honduras, but she [Karol] was adamantly against it," said one high-ranking NYPD source.
Police said Karol, for now, isn't expected to face any charges for her role in the fake kidnapping, however, that could possibly change as more developments emerge in the case.
The other people involved in the staged abduction haven't been charged yet either.
Also, contrary to previous reports, the Sanchez family aren't residents of the Bronx. They live about 90 minutes north of the city in upstate Poughquag, and were visiting relatives at the time of the incident.
Be the first to receive breaking news alerts and more stories like this by subscribing to our mailing list.