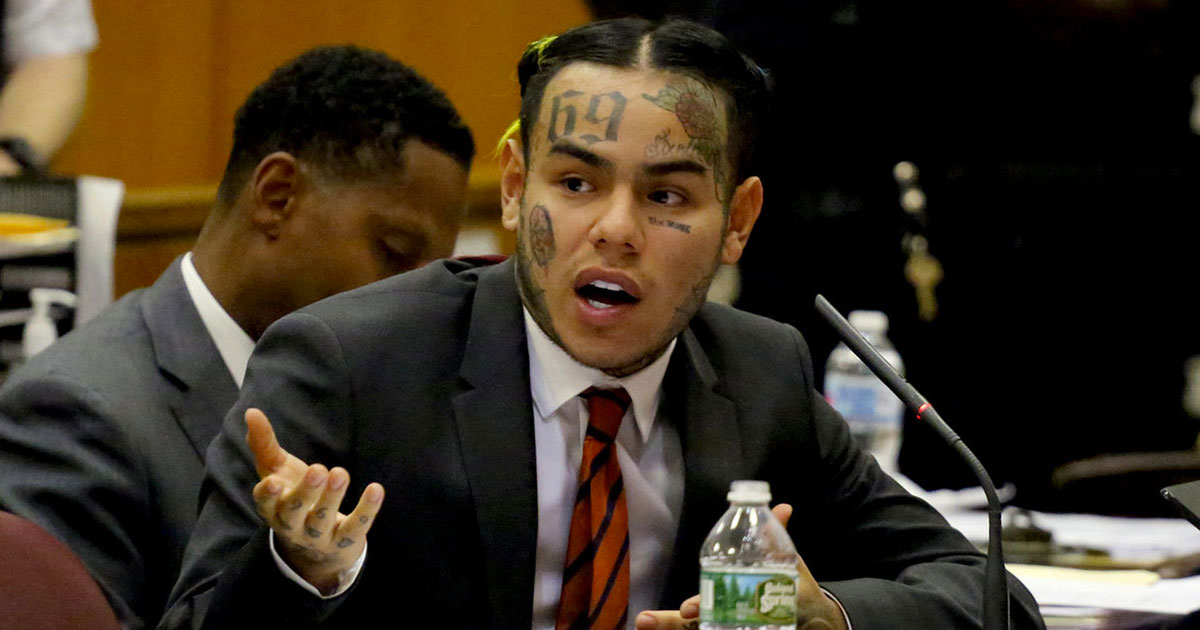 ---
Tekashi 6ix9ine will officially be a free man within the next 72 hours if online reports are to be believed.
According to an exclusive report from Hip-Hop website OnSmash.com, the U.S. Federal Government, probation department and the defense attorney have officially come to terms to give Tekashi Snitch9ine time served.
And if that's the case … that means Mr. Snitch9ine will be released from prison this Wednesday (Dec. 18).
6ix9ine is set to be released from jail in less than 72 hours, and will appear in court to be sentenced to one-year and a day.

Under FEDs sentencing guidelines, the mandatory minimum of 47 years in prison will be cut to time served.

It's expected that he'll immediately leave the court, with security, after Federal Judge Paul Engelmayer goes through with the final call.

Considering both the FEDS and the DA are both on the same page, for this serious case, Judge Engelmayer is putting trust in both parties for Tekashi.
Previous reports have suggested that Tekashi (real name: Daniel Hernandez) would only get 10 years shaved off of his possible 47-year sentence after prosecutors indicated that they planned to dismiss count 2 of his racketeering indictment—possession of a machine gun in furtherance of a racketeering conspiracy.
"The Government will move to dismiss Count Two at sentencing," federal prosecutor Michael Longyear said during a court hearing on Friday (Dec. 13). "Thus … the defendant's mandatory minimum term of incarceration would be 37 years' imprisonment."
Federal sentencing guidelines would require him to face a mandatory prison term (up to 37 years in this case), however, because of his cooperation with prosecutors (i.e. "SNITCHING") against various members of the Nine Trey Gangsta Bloods, Judge Paul Engelmayer will likely impose a sentence far below the guidelines range—meaning that Tekashi could get time served when he's sentenced on Wednesday.
Stay tuned for updates.
Be the first to receive breaking news alerts and more stories like this by subscribing to our mailing list.